Italian food is the way to go if you are searching for a way to get your family to try new dishes. From Pasta Fagioli al Forno to Rigatoni alla vodka, there are plenty of delicious Italian dishes that everyone will love.
Pasta Fagioli Al Forno
Pasta e Fagioli is a traditional Italian dish served with crusty bread. It is a hearty meal, perfect for a cold winter's night. A great combination of pasta, meat broth, and tomatoes are made with herbs and spices. According to an Italian catering company in San Francisco, this dish is a good choice for a special family dinner. It is a quick and easy recipe that is also perfect for a weeknight. You can serve this dish with a salad or with hot garlic bread. You can add a few vegetables to the sauce if you prefer. The classic Italian recipe includes ground Italian sausage, cannellini beans, tomato paste, and fragrant herbs. You can omit the sausage for a vegetarian version and use chopped mushrooms.
Rigatoni Alla Vodka
If you have always wanted to try penne pasta with vodka sauce, you've come to the right place. Penne pasta with vodka sauce is an Italian recipe and easy to make. Whether you're looking for a simple weeknight dinner or an elegant date night dish, this sauce is sure to please. Vodka is one of the most important ingredients in this sauce. It is a good solvent for aromatic compounds, and it helps bring out the flavors of the tomatoes. The burn-off of alcohol enhances the overall flavor of the dish. This is why you should choose quality vodka. Other vodka sauce ingredients include butter, garlic, and olive oil. These ingredients help to provide the base for the sauce, as well as add color and flavor. Choosing a good vodka is also important, as a poor-quality vodka will leave your dish bland.
Risotto With Mushrooms
Mushroom Risotto is a delicious dish that can be served as a main course, side dish or appetizer. It's easy to prepare and pairs well with most wines. Mushrooms are a nutrient powerhouse, providing antioxidants and fiber. They also add a delicious, earthy flavor to risotto. There are a variety of mushrooms to choose from, including oyster, clamshell, shiitake and cremini. These can be sliced and sauteed with garlic. The best mushroom in risotto is a porcini because its intense flavor complements the risotto. To make risotto, you will need good-quality rice, vegetable broth, butter and cheese. You can either use fresh or dried mushrooms. If you use dried ones, you will need to soak them for 40 minutes.
Lasagna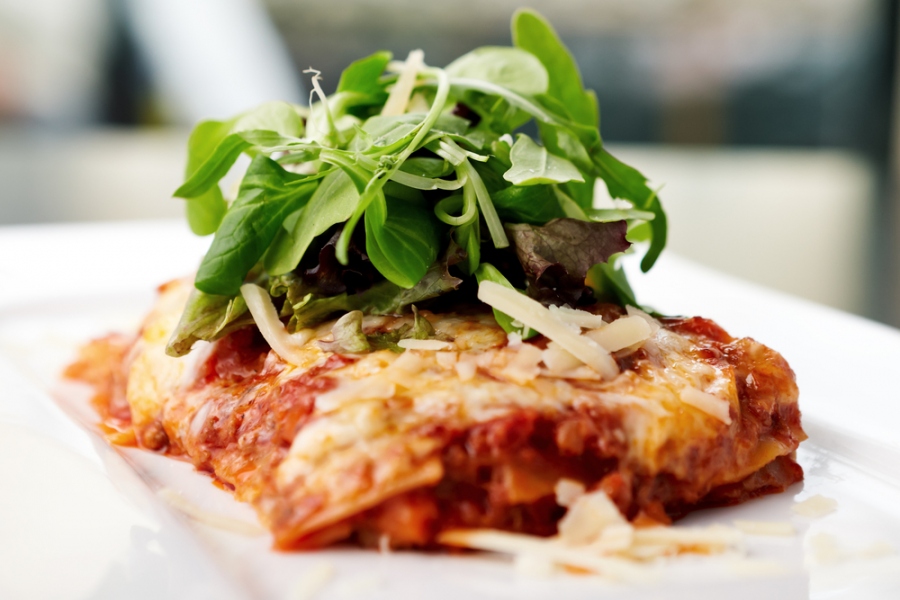 Lasagna is an Italian dish of layers of cheese, meat, and sauce. It is delicious and a crowd-pleaser. If you want to make this easy dish at home, you can buy ready-made lasagna noodles or make your own. The best part of lasagna is the bubbling cheese. For a cheesy crust, you can add mozzarella cheese between the layers or on the top. Lasagna is an Italian dish that can be eaten hot or cold. To make serving easier, it is best to let it rest for ten minutes before serving. A classic meat lasagna recipe is made with ground beef, Italian sausage, and three types of cheese. There are also several vegetarian options, including meatless lasagna.
Caprese Salad
Caprese salad is an Italian dish consisting of fresh tomatoes, mozzarella, and basil. The basil leaf is usually tucked in between the tomato and mozzarella slices. It is topped with olive oil and balsamic reduction. There are several variations of the salad. Some include olives and arugula. While the classic recipe calls for fresh mozzarella, other mozzarella varieties are also appropriate. You can use feta, fior di latte, or buffalo mozzarella.
You can also make a balsamic vinegar glaze. To make the balsamic vinegar glaze, combine the balsamic vinegar and sugar in a small saucepan. Cook it on medium-low heat for five to ten minutes, stirring frequently.
Before preparing your Caprese salad, you must prepare the tomatoes. They should be firm, red, and not too ripe. Once you have cut the tomatoes, you should remove the seeds and place them on parchment paper. You should then cut the tomatoes into wedges.
Stuffed Shells
Stuffed shells are an Italian dish that is quick and easy to make. They can be served as a main course or a side dish. They are great with a fresh salad and buttery garlic bread. There are a variety of cheeses to choose from, including mozzarella, ricotta, and cottage cheese. When preparing stuffed pasta, it's important not to overcook it. The pasta should be al dente, meaning "to the tooth." This means that the pasta should be firm when bitten.
A traditional recipe for stuffed shells uses conchiglie pasta. These ridged shells are often loaded with meat or cheese. You can use ground beef, turkey, or sausage.