With the widespread adoption of remote work and bring-your-own-device policies, sensitive data now lives outside your security infrastructure. This expansion makes it hard for IT teams to maintain visibility and ensure data security. CASBs help address these challenges by providing visibility, shadow IT control, DLP, and threat protection. Learn more about the four pillars of CASB to understand how these tools can protect your organization's cloud environment.
Visibility
A CASB's visibility measures include inspecting cloud application usage, identifying the devices that access the applications, and analyzing web traffic logs. This information is used to detect and report potential threats. It also helps prevent data loss. For example, if an employee uses a personal email to log in to the company's cloud system, a CASB will flag this behavior and alert the security team.
Visibility measures are important because of the growing use of remote work and BYOD policies, which create more unmanaged devices that can threaten corporate data. A CASB's discovery capabilities can help organizations identify which third-party apps use company data and disconnect them from the network. This is especially useful for companies adopting an agile DevOps software model, where developers may spawn workloads on their accounts without the knowledge of IT. Another key feature of a CASB's effectiveness is its ability to protect data in the cloud, including encryption and tokenization. This is critical to protecting sensitive information, whether in SaaS or IaaS solutions, from being stolen or leaked. A CASB should also provide built-in compliance tools and monitor for policy violations. This ensures the organization complies with internal and industry-specific regulations like HIPAA, GDPR, and PCI DSS.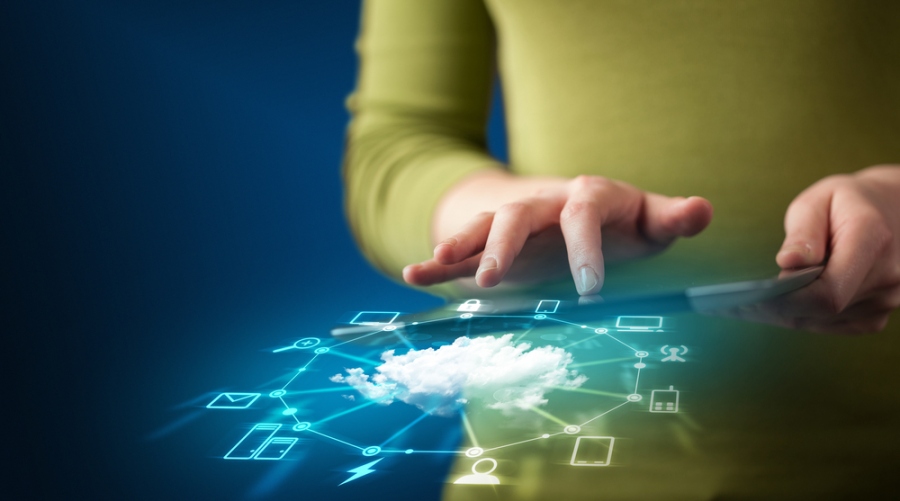 Security
CASB solutions must be able to identify, control, and prevent cloud threats across different cloud environments. They must also provide visibility to all cloud applications and users. This includes employees using personal mobile devices or unmanaged workstations. Choosing a CASB solution requires careful consideration of your business needs. It is important to compare the features and capabilities of different vendors to find a product that meets your business needs. Increasingly, organizations outsource their systems and data storage to the cloud. However, they retain responsibility for ensuring compliance with regulations that govern the privacy and safety of their information. CASBs can help with these challenges by preventing unauthorized access, identifying account takeovers, and enforcing access controls.
A CASB security can protect your organization against the most severe cloud-based threats by combining visibility, multi-vector protection, and advanced analytics. It can prevent malware, including ransomware, from entering and spreading in your organization. It can also detect data leaving your network and arm the rest of your security infrastructure with threat intelligence.
Identify the best CASB suppliers by analyzing their Magic Quadrant rankings. Look for those with a strong track record of preventing breaches and responding quickly. It would help if you also considered the ease of deployment, which will affect your overall cost of ownership. Most CASBs offer a trial period that allows you to test the solution before deploying it on your network.
Compliance
While organizations are moving their systems to the cloud, they must maintain compliance with regulations that protect the privacy of enterprise data. CASBs help achieve compliance by enforcing security policies that ensure data stays secure within the organization's network. They also help decrease cyberattacks that occur from unauthorized access to sensitive information. CASBs use security features like authentication, authorization, and single sign-on to verify that users are who they say they are before they access any cloud applications.
They can also detect and prevent unauthorized access from unmanaged and unsanctioned devices. This can be a serious problem, especially for remote employees, who may access applications without the IT department's knowledge. This unmanaged access is known as Shadow IT and can lead to various security risks, including theft of intellectual property and ransomware attacks.
While stemming Shadow IT was a primary use case when CASBs first emerged, they've since expanded to encompass a wider range of cloud-based threats. To maximize the benefits of a CASB, businesses should look for one that offers all of these features. This will allow them to see and control the flurry of users, devices, files, and connections on their networks. It will enable them to unite their security infrastructure through out-of-the-box integrations and workflows.
Cost
As businesses adopt more cloud apps, the number of devices, connections, and data points to be monitored increases exponentially. CASBs help reduce this complexity by consistently applying security policies across internal and external networks. However, this is just one part of what a CASB does. It also protects against threats by detecting and stopping them in real time, even when users are off-network.
CASBs also enable organizations to comply with consumer privacy regulations. By detecting data leaks and enabling DLP controls, a CASB can ensure that sensitive information is not shared outside the company. This is an important component of a robust security package that must be in place, especially when employees work remotely or on BYOD devices. Choosing the right CASB solution is an important decision. You'll want to select a solution that offers visibility into the use of cloud apps, alerts security teams to potential threats, and provides robust data protection tools such as encryption and tokenization. It's also crucial to consider your team's size and skill set. A security team with a high level of expertise will require a solution that can be configured and customized to meet its specific needs. In contrast, a smaller group may need an easy-to-use interface and pre-built templates. It's also worth evaluating the vendor landscape, using media coverage and analyst reports to determine which solutions have strong track records in preventing and detecting breaches quickly. You'll also want to conduct a trial with a couple of vendors, allowing you to test their product against critical apps in your environment.