Though it might not seem like it when you first step out of the door on a freezing winter's morning, the season is ripe for frequent walking.You'll be able to burn off all of the calories you're about to take on during Christmas, and you'll be able to see the countryside in a state that simply isn't possible during summer.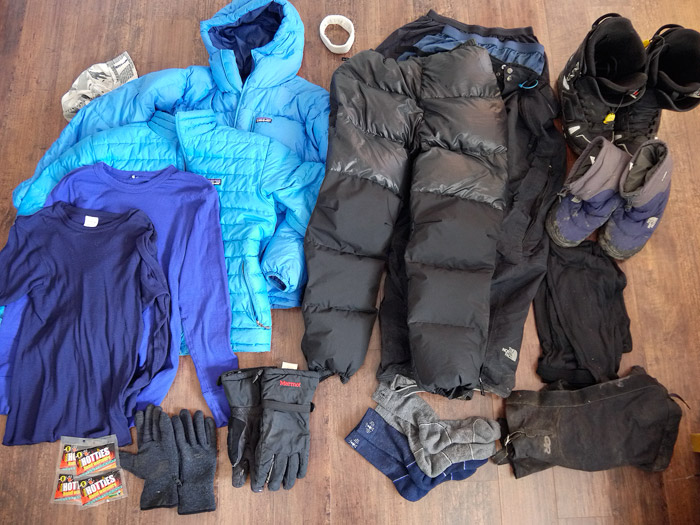 One of the main advantages walking holds over other forms of exercise is that it costs nothing – you need only decide where you'd like to walk, and you'll already have everything you need to do it.But in order to get the best from your winter walks, you'll want to invest in the right equipment – items that will make the job as straightforward as possible, and which will eliminate the nasty pains that come with doing things ever-so-slightly wrong.Let's examine a few of them.
Rucksack
If you're going on a particularly long hike, then you'll need to carry several different items – including perhaps a change of clothes, extra layers, and the other items that we'll come to.If you're going on an expedition spanning many days, you might even need to bring a tent and other associated equipment.
Flask
Dehydration is a concern for frequent hikers – and not just during summer, when water loss through sweating is more of a concern.If you're planning a long walk, then it's vital you take sufficient water with you to see you through the trip.During winter, you might take a warm drink with you – or even create one yourself when you're out at your campsite. Fortunately, the materials for making great tea and coffee while stranded in the middle of a wilderness have never been more widely available.
Windproof Clothing
During winter, you'll be exposed to lower temperatures.But if you're going to be doing vigorous exercise, you'll also want to avoid clothes that will become sweaty and uncomfortable after a mile or so of walking.While jeans and a jumper might seem suitable attire, a set of proper walking trousers and a jacket will allow you to pursue your chosen hobby with a far greater degree of comfort.Once you've made the investment, you'll wonder why you left it so long!
Socks
By the same token, you'll want to ensure that your feet are adequately protected from the cold – particularly during snowy weather, when your feet might become wet.A set of warm, woolly socks will help you to stand up to the elements in comfort.You'll want to choose socks that are durable enough to last, too – as the ordinary, cheap ones you might find at your usual clothing shop will begin to disintegrate after a few miles worth of walking.
Boots
Among the most important pieces of equipment for a would-be frequent walker is a decent set of boots.These will ensure that you're able to take on all forms of terrain, and that your feet will be properly supported.Ordinary shoes are simply not suitable – they'll wear out extremely quickly if exposed to uneven dirt paths and rocks, and your feet will be in agony after just a single trip.Better instead to invest in a decent pair of walking boots that will allow you to chew up the miles.You'll want to select your footwear according to the sorts of terrain you'll be conquering.Ordinary walking boots can be purchased relatively cheaply – super-rugged mountaineering boots, by contrast, will command three-figure sums.
Boot Liner
When you're moving through the wilderness, particularly during winter, you'll attract all manner of dirt and other undesirable substances.When you return to your vehicle, you'll risk depositing these substances on the upholstery of your car.This danger is especially acute if you've taken your dog with you out into the countryside – as it's liable to cover the interior of your boot in filthy pawmarks.
The solution to this problem comes in the form of a boot liner.This piece of technology consists of a sheet of fabric which fits, to a certain degree, within the interior of your boot.The cheapest car boot protectors are little more than ill-fitting sheets of fabric, while the most expensive are able to tolerate all manner of assault, since they're rugged enough to do so, and they're designed to adhere perfectly to the shape of a certain sort of boot.You'll find Ford, Audi and BMW boot liners widely available on the internet – along with those which fit a host of other models of car.