Motorcycle sales have been steadily increasing over the past few years in the United States. In fact, 2015 saw a 3.55 percent rise in total U.S. motorcycle sales compared to the previous year. In 2015, United States consumers purchased over 500,000 motorcycles. Since 2011, motorcycle sales in the United States have increased overall, as well.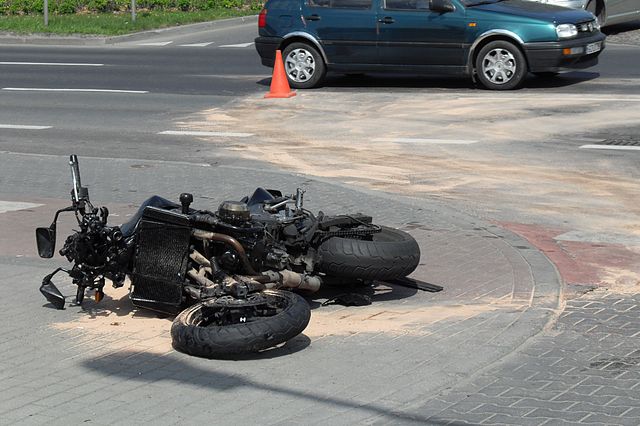 Dirt Bikes vs. On-road Motorbikes
Even though there are no specific statistics on how many injuries are caused by off-road motorcycle accidents in the United States, according to the United States Consumer Policy Safety Commission in Washington, approximately 51,000 children between the ages of five and 14 are injured every year while riding these all-terrain bikes, along with mopeds and mini-bikes.
The statistics also show that off-road motorcycles, or dirt bikes, accounted for over 39,000 injuries which required emergency room treatment in 1998. This figure increased to 47,400 by 1999 and, in the same time period, there were 28 deaths that resulted from off-road motorcycling.
An orthopedic surgeon in California, Dr. Jonathan Cohen, conducted a study where he found that children below the age of 11 have an almost nonexistent injury rate, but older children who ride larger motorbikes are prone to more serious injuries, while also having a higher injury rate.
It is interesting to note that a study compared the injuries sustained in on-road and off-road motorcyclists and found that on-road motorcyclists are more likely to sustain blunt abdominal, chest, and skin trauma, as well as a higher likelihood of death rather than off-road motorcyclists.
Easy Targets
Shocking statistics say that a motorcyclist is 26 times more likely to die in a crash than a passenger in a car. Motorcyclists are also five times more likely to be injured in a crash than any other type of vehicle. Unfortunately, a few reasons make motorcycle riders more prone to accidents on the road than any other vehicle's driver:
Small visual target: Motorcycles are less likely to be seen by larger vehicles because they make smaller visual targets on the road. Weather conditions may also affect how visible a motorbike is on the road. This is an issue of concern at intersections, where almost 70 percent of motorcycle and car collisions take place.
Danger of 'wobble' accident: This type of accident occurs when the front and rear tires of a motorcycle are not correctly aligned and start to shake, or 'wobble.' This especially occurs at higher speeds, causing the motorcycle to become unstable and the rider to lose control. This type of accident could lead to the manufacturer of the motorcycle to be held financially responsible.
Skills: Riding a motorcycle requires far greater physical coordination that driving a car, and if you as a rider are not skilled, then you may be held responsible for causing an accident.
Hazards on the road: A hazard on the road could affect how a driver of a car or motorcycle operates. A hazard could include uneven pavement, railroad tracks, potholes, and puddles, for example. A hazard on the road will often have a much greater impact on a motorcycle rider than it will on the driver of an automobile.
Responsibility
In a motorcycle accident, as with motor vehicle accidents, claims are governed by the concept of negligence. If there is a defect in the motorcycle, then the manufacturer will be held responsible. It would be advisable to find an attorney to determine where you stand after an accident.
It's important to be aware that every state may have different rules for insurance and motorcycle accidents. This is why it's important to consult with an attorney who is familiar with or specializes in NYC motorcycle accident lawsuits.
After An Accident
If you find yourself in the midst of an accident, there are some steps that you must take to strengthen your case for any insurance claim. Motorcycle riders are exposed to more dangers that automobile drivers and other motorists don't face due to the lack of any protective barrier between a motorcycle and the road.
Seek medical help: Often, motorcycle injuries are far more serious than other automobile injuries, so make sure that you contact paramedics immediately. Some injuries may not immediately seem important but they could become serious or life-threatening injuries after a few days, weeks, or months. Even if you feel an injury is minor, inform the doctors attending to you.
Inform the police: Explain everything that happened in as much detail as possible and don't talk to too many people on the scene apart from the police. If the other driver's insurance company contacts you at a later stage, refuse to talk to them.
Gather details: Write down as much information as possible and try to find a witness to corroborate your story. Note the location, date, and time, along with the license plates of vehicles involved. This is especially important in hit and run cases. Get the insurance information of the other driver, along with his or her name and driver's license information.
Photographs: Try and take as many detailed pictures of the scene as possible, along with pictures of any vehicles involved. Take pictures using your phone on the scene, as it may be your best option immediately after an accident. This will be used to strengthen your case when you file an insurance claim.
Motorcycle sales have increased over the past few years in the United States. Unfortunately, motorbikes are prone to being involved in serious accidents on the road due to their structure which doesn't allow the rider much protection against the open road. If you find yourself in an accident while riding a motorcycle, it is important to seek legal help immediately, as an attorney can guide you through the often tricky world of state laws and handling insurance companies to get you the best possible compensation possible.