How many times have we gleamed with joy when we got an A grade from our drawing teacher during our school days ! Sketching is an art that always gains appreciation from all the art lovers. A sketch consists of people, place, things or an event or anything that forms as an imagination in the mind of the person who sits down to sketch.
Before creating a website a sketch is made and later it is converted from sketch to html5 for a fully functional website. How sketch plays an important role in the world of technology ? Sketch has made a special place in the technical world with an application that can be used to sketch out your thoughts and designs of a website or any web solution. Have you imagined drawing on an electronic device ? The sketch application made an entry in the technical world in the year 2010 through Apple's MacOS.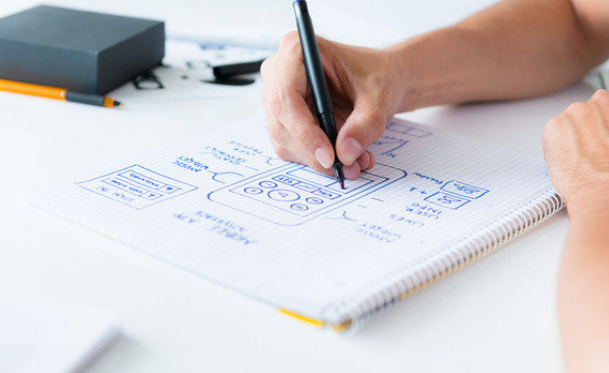 Let us look at some of the mind-blowing features of the Sketch Application
Availability of Tools:
Sketch has many amazing tools that add to its efficiency and functions. The inculcation of vector tools and basic shapes goes a long way in making the designing process one of the most cherished and remembered ones. One enjoys and loves to make extensive use of these tools that aids the creativity process.
Tantalising Templates:
The sketch is indeed a wonderful tool when it comes to sketching the wonderful world of technology. Templates often ease out our work of doing a particular thing from the scratch. Sketch offers an option to create a template of your own and save it so that you can use it at a later stage, avoiding you to creating your required designs from the scratch.
Sketch's got some Style:
Style is something that comes from within and it has to be created. In sketch, you create something really stylish and it will be cherished for times to come. It gives an interesting tool to link your style to a particular text so that in future if you make use of that particular style it will automatically link itself to the text.
Expert in Export:
Earlier the export option was quite tedious with dragging and finding files that needed to be exported. Sketch offers an option where you have to go the export option and draw slices according to your requirements. This feature has eased out the export process to a considerable extent.
Culminated Pixels:
Pixels play an important role in defining the look of an image. The sketch application has one of the best features to perfectly position the pixels in your designs so as to increase its stature.
Glittery Grids:
Want to create a remarkable grid? Well, Sketch offers some of the best methods and options to create grids. Just click on the 'Create Grid' and lo behold ! you just have to make a few settings here and there and get your perfect grid with just a few clicks.
These are some of the alluring features that make electronic sketching a fun process rather than intimidating. There are different versions of sketch and each development company uses different versions as per their requirements. By updating the version of sketch it becomes quite easy to convert sketch to html5 due to its dynamic functions.