Getting organized and planning in advance means more time to celebrate and less stress when moving. For most individuals, moving to another home is exciting since they are in a position to get a fresh start. This does not mean that the entire process can't feel expensive and overwhelming.
Luckily, there are various ways to help you avoid any unpleasantness and make your moving process less stressful. You should start early by hiring professional movers, such as North American Van Lines, to help you. Also, you should have an excellent plan and do everything you can to make your relocation easy and affordable. Here are the top ways to help you manage your stress and save some money before, during, and after your move.
Find Out About Your New Area
Before moving into your new home, you should take the time to find out more about the new area. When you are looking for a perfect property to rent or buy, think about all the essential features you need your home to have, such as open floor plans and a spacious yard. You should also consider its ideal location, including the distance to your new workplace, the transportation options available, the schools available for your kids, the living standards, local amenities and the crime rate in the neighborhoods.
Also, you will need to make a decision on the size as well as the type of dwelling that will suit the lifestyle you want, such as a large house or a two-bedroom apartment. For you to make your move less costly and stress-free, you should hire property experts to help you find more information about the new area you are moving to.
Give Yourself Enough Time
One of the leading causes of stress during the relocation process is time. This is especially true when you do not have enough of it. In most cases, a stress-free relocation is not possible; however, you can still make it less expensive and more comfortable by having a good plan and ample time to accomplish everything.
You should know that you will need two to three days to pack up your one bedroom apartment, four days if you have a two bedroom home, and close to a week for three bedroom homes. Remember to give yourself adequate time to tackle tasks such as home improvement, choosing your moving firm or rental truck, cleaning the house that you are leaving, and setting up the utilities in the new home. If you do all these simple tasks, you will be able to have a stress-free relocation and save some money.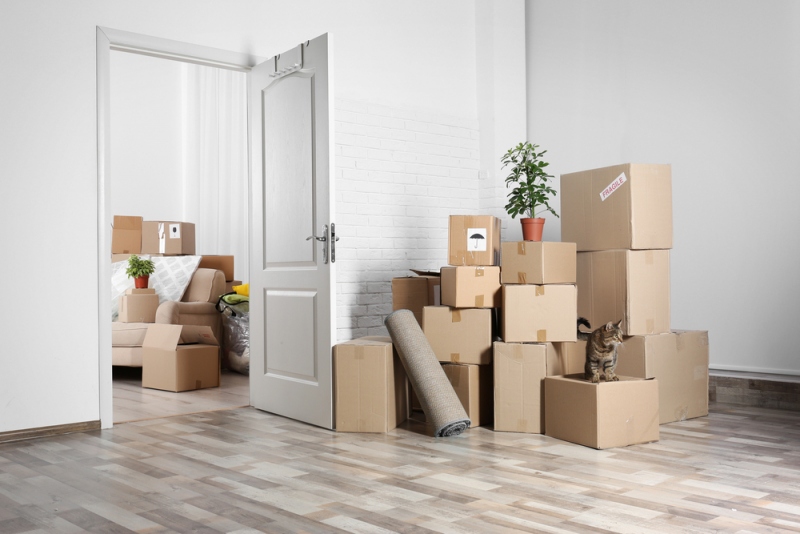 Look for a Moving Company Early On
Depending on when you are planning to relocate, you may find that it is difficult to book your moving company on a certain date. After all, most individuals try their best to move during the weekends or over school holidays providing themselves with extra time. When relocating, you should plan in advance to save some cash and have a stress-free move.
Selecting a removal team might seem easier than the other choices available, but hiring a professional moving company is essential since it understands the entire process of relocation. This provides you with the much-needed peace of mind. Your belongings are dependent on the moving firm you select to reduce damage to your items. It is essential to do a lot of research.
Take your time to look at previous reviews and ask if the company can do a valuation. This simply means that a specialist will come to your home and assess the amount of stuff you currently have and ensure that you've got the right number of team members and size of van on the day of your relocation.
Ask for Help
It is okay to request support when the need arises. If you are feeling stressed before and during the move, ask your family members and friends to help you pack or unpack. The extra help can significantly reduce the stress of moving while saving some money. Also, having friends and family members around is a perfect distraction from what could be an otherwise stressful and overwhelming task.