Planning to throw a memorable birthday party on your kid's birthday? So this time why not give a twist in your plans by transforming your sweet home into venue of the party. Almost everyone prefers to have fun birthday party outside the home may be some restaurant or so but celebrating your kid's birthday at your very home has certain benefits and a different feeling of enjoyment and fun altogether. Here are those:

Economical: In this age of inflation, where prices of each and everything has reached sky high, celebrating birthday party at home can be an inexpensive affair. Also you are going to arrange the entire event so you can save your penny by purchasing decorative items, flowers and other gifts from your local known grocery shop. Making your kid's birthday a memorable event by spending less from your pocket is the foremost benefit of celebrating the birthday party at home.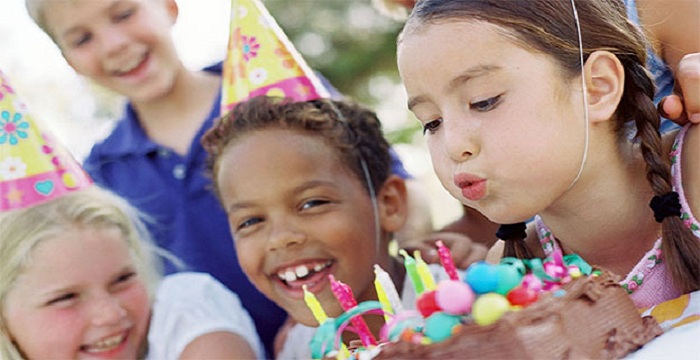 Save time on travel: If you want to step out for some work or function you are going to take account of traffic of that area and then adjust the time accordingly. Heavy traffic jams tend to delay your appointments and one just gets irritated in wasting time in unwanted and tiring traffic jams. If you celebrate your kid's birthday party at home you tend to save much of the time as you are not going to waste time in travelling and waiting for hours for traffic to get clear.

Decorating your own way: Party hosted at your home gives you great chance to showcase our creativity. You can do decorations for the kids based on his/her likes and preferences say if your kid loves flowers then concentrate on floral decoration and if he loves balloon then go for beautiful creative balloon decorations. When partying at your own home you are the master of your decoration the best advantage is that you can decorate your house for the party as per your own wimps and fancies.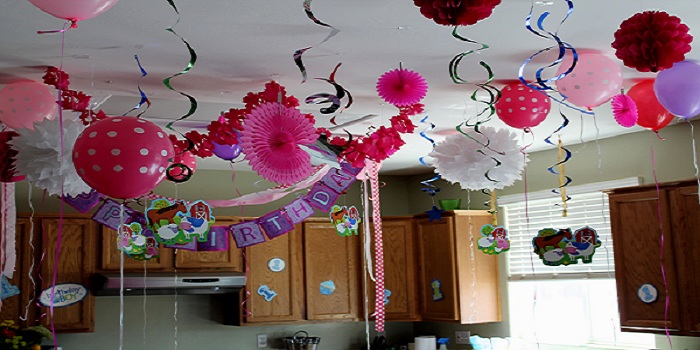 Small gathering: When party celebrated at home you can call close relatives and friends and make the event more memorable. As the crowd is less you can give more personal attention to each and every guest which is not possible if you host large crowd. Personal attention given by the host is appreciated and enjoyed by the guests who will remember the event till eternity.
No time restrictions: While celebrating any event in banquets or other wedding venues who have to strictly follow the time schedule given by them. There are many cases where people were asked to rush up the event as the banquet was to be made available for another event in the pipeline. So when hosting party at home; you have your own time limits and no restrictions as to time. You need not rush up to complete the entire process and your guest can enjoy the party leisurely.
It is more memorable: Think back! Which parties do you remember the most? I am sure the once that were unique and celebrated with a different style. Celebrating party at home makes it stand out affair as kids will get a different feeling altogether.
Kids enjoy sharing and showing their toys: What is the first thing any kids do when friend comes to their home. Yes you guessed right they show off their toys to them and enjoy playing with them. Celebrating party at home enables the kids to share their toys with their friends.
Homemade food: When it comes to the health of your child you do not want to take any chances and you leave no stones unturned in giving them healthy diet. When party hosted at home you can serve healthy homemade and nutritious food at the platter.

Feel at home: Some kids do not make themselves comfortable outside and they are at ease at their own home. So hosting party for such kids at home make them feel ease and comfortable and they will enjoy the party with great zeal and zest.

Privacy: Some events when conducted privately are enjoyed best. Hosting kid's party at home is great way to spend quality time with your family and parents of your kid's friends. For More Info:- White Entertainment and Events