Having your car detailed can prove to keep your car in good condition for a lot longer. This can keep the worth of your car higher and also make you feel good about what you are driving. Having a car can sometimes cost a lot of money when it comes to repairing and maintenance, however making sure that these things are done regularly with improve the life of your vehicle. Many people don't even consider the benefits of having your car detailed and they may not know what is involved in the process. There are many areas of the car that need to have attention when getting detailed. Some may decide to handle the process on their own, but dealing with a professional can have certain benefits.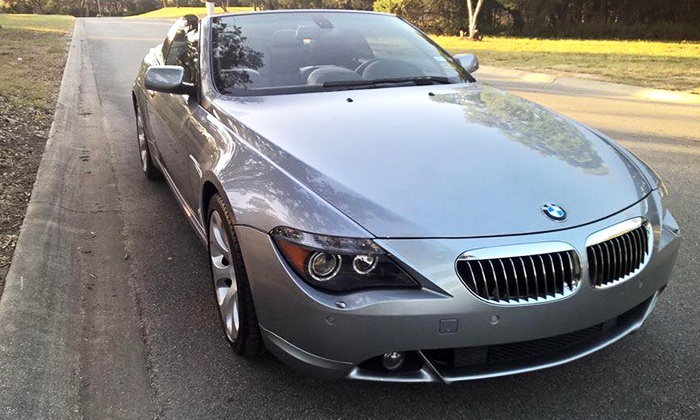 Why a Professional Detailer is Best
A professional has the expertise when detailing and will know what areas to pay attention to. They will notice things about your car that may need attention when it comes to having repairs done. This can be very beneficial, especially when the problem is in its early stages and will be noticed before any real damage is done. A professional will also have all the right equipment to detail your car effectively. This can involve using different chemicals and solvents to make sure that your paint job lasts longer and get rid of the existing scratches. They can also seal any cracks in your headlights and taillights to make sure that any moisture will not compromise the function ability of these parts. Also, the products used to detail your car will make it easier for you to maintain in the long run and protect your vehicle. A professional will want to make sure that you are satisfied with the job and can also provide services in the future.
Areas Detailed by a Professional
Most packages a professional will provide will include taking care of your paint job. They will focus on getting all of the dirt and grime off and protecting the paint with a wax. They will also provide detailing of the chassis and wheels, which includes the undercarriage of your car. When detailing these areas, they will also protect your rims to keep them looking nice. Headlights, Taillights, and the trim of your car are also important, as they will thoroughly clean them and seal them so that moisture will not compromise their performance. Interior detailing is probably the most common part of the process and a professional will clean all upholstery, as well as treat all plastic and vinyl. Often the trunk will be included in this part of the process. Another part that should be detailed but may not be included in certain packages provided is the engine bay. This will have all of the parts under your hood looking good and working well.
There are many parts of your car that should have attention when detailing, which can prove to be easier for a professional. However, once they are done you will have a nice looking car and it will keep your car running better for a longer period of time.