Gurgaon or Gurugram is a technical and industrial hub in Haryana, also quite a delightful city when it comes to affordable and enjoyable activities. If you're spending two days in Gurgaon, there are many pocket-friendly recreational and entertaining spots you can visit  while enjoying a comfortable stay to maximise your travel budget. Our guide will help.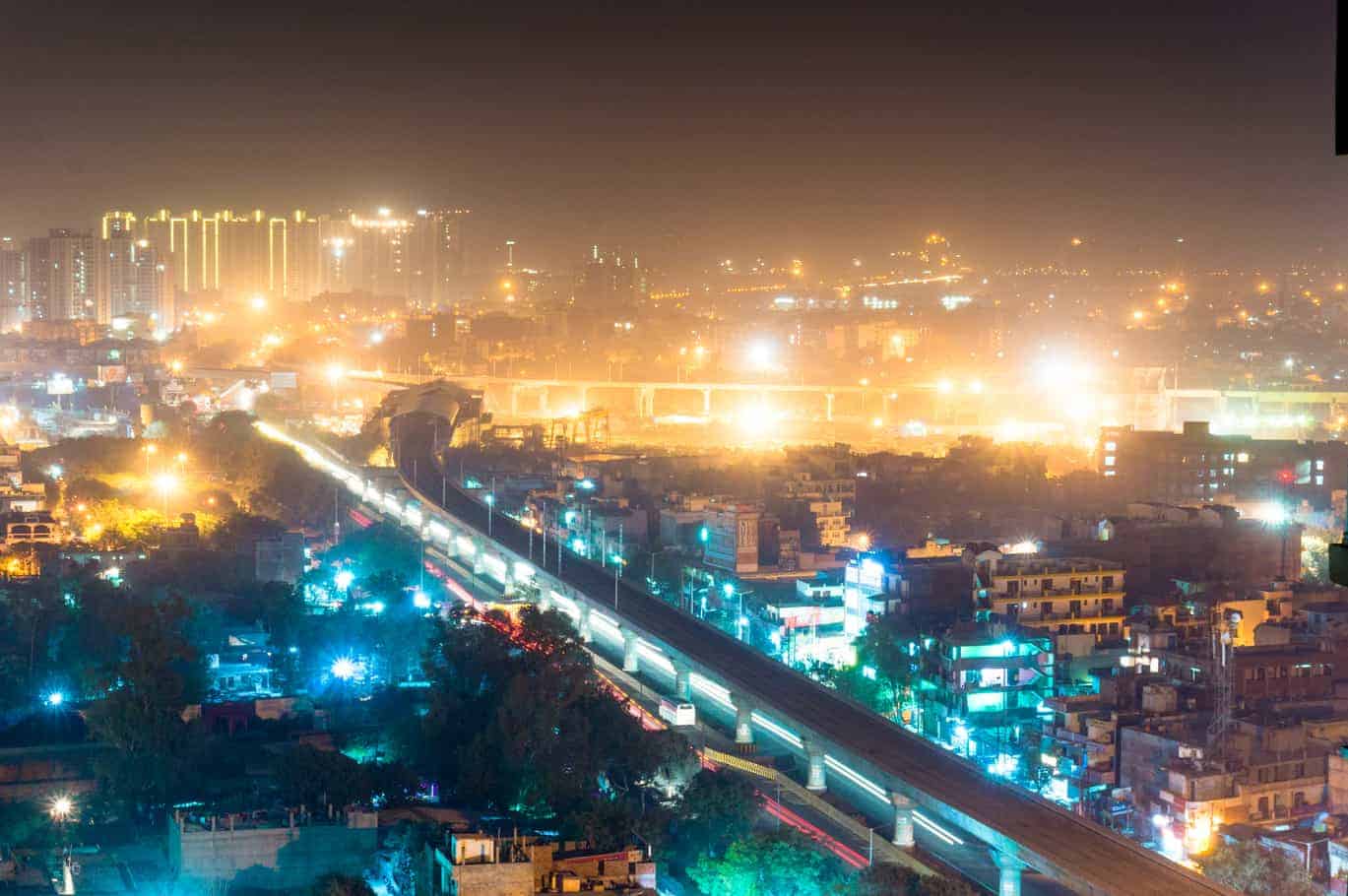 Things to do in Gurgaon on a budget
Enjoy a picnic at NeverEnuf Garden Railway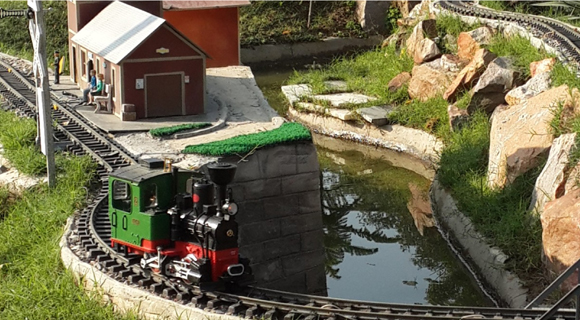 At NeverEnuf, you'll see adorable scale model trains and a miniature world in a well landscaped garden. This is one of its kind museum cum garden in India. A perfect place for a picnic spot, the garden has farm rabbits, board games and RC boats for children.
Location: Tehsil Tawad, Village Para
Ticket price: Rs 500
Go birdwatching at Sultanpur National Park Bird Sanctuary
A paradise for birdwatchers, the park is a great way to spend time in nature. With over 250 bird species, the park is home to many migratory birds from Siberia, Asia and Europe. Spot and photograph flamingos, koots, kingfishers, painted storks and various other birds here.
Ticket price: Rs 5 for Indian nationals, Rs 40 for foreign nationals
Stroll the sprawling premises of Ambience Mall which has over 230 stores, multiple food outlets and activity areas. iSkate is India's first natural ice skating rink and cafe where you can learn ice skating from marshals in the rink who give helpful tips to all skaters.
Where: Ambience Mall
Price: Rs 160 to Rs 699
If you feel the need for speed, try F9 Go Karting at Gurgaon. There is a 350 metre lap here with inbuilt challenges. The karts and tracks are safe and thrilling and you are provided with initial briefing and tips on how to go kart.
Where: Near Green Park Vatika
Price: Rs 299 for 7 laps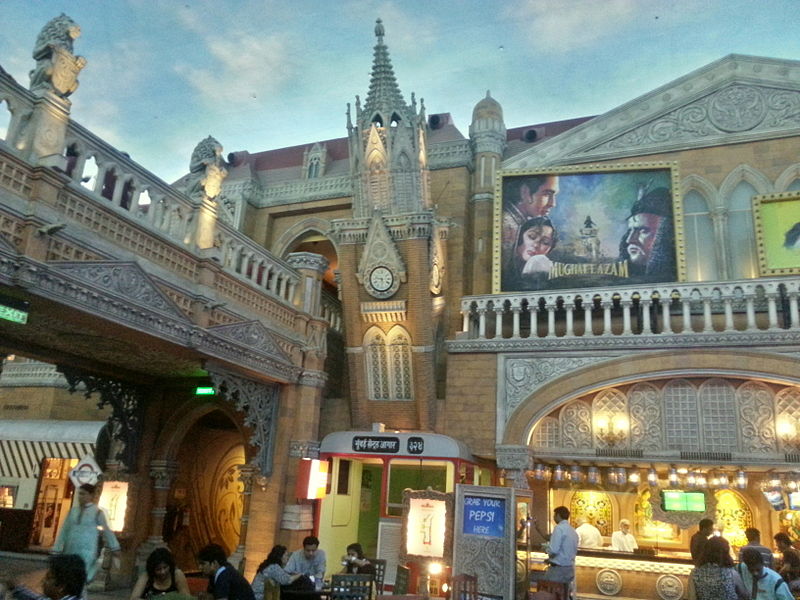 This is a mega theatre venue with live theatre performances, musicals and shows. The place is India's first live entertainment, theatre and leisure destination in India. They have amazing multi-cuisine food offerings too. For shows and food you have to pay separately, but the entry covers entrance + museum and premises which are stunning to look at.
Location: Near IFFCO Metro Station
Ticket price: Rs 500 on weekdays and Rs 750 on weekdays
Places to see in Gurgaon on a budget
Heritage Transport Museum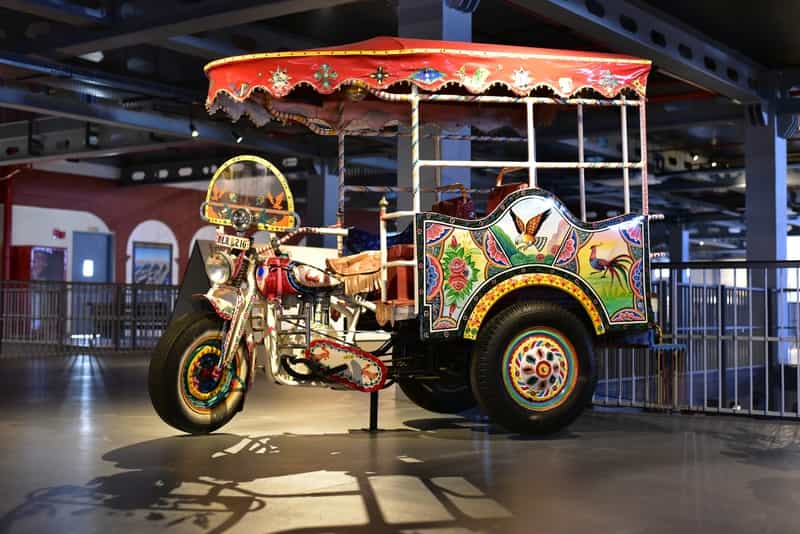 Caption: Vintage rural vehicle at the museum
Check out a rare and valuable collection of vintage cars, buses, trains and aircrafts as well as rural, maritime, historical transport exhibits. The museum is really big and  a highly immersive informative place to visit, one of its kind in India. Their collections and art galleries are expertly procured and outstandingly curated. The museum showcases the evolution of transportation with the help of galleries, and really cool exhibits including vintage automobiles and two-wheelers.
Location: Taoru Road
Ticket price: Rs 400
Aravalli Biodiversity Park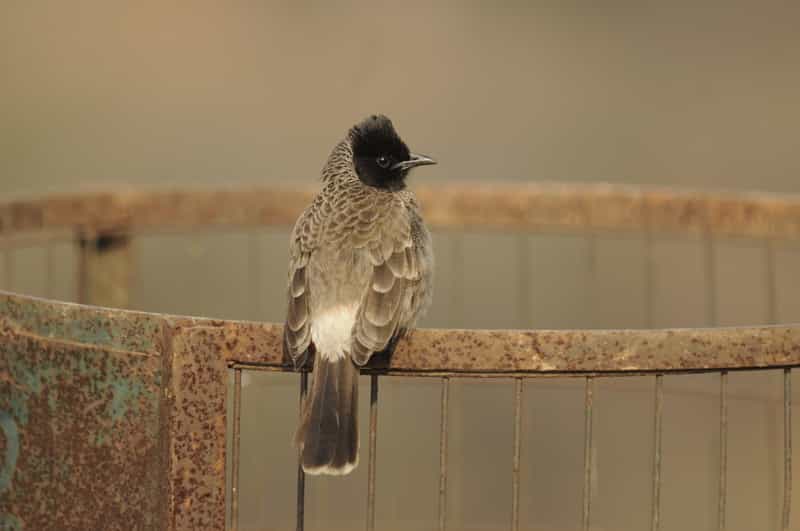 A free to all nature park, Aravalli Biodiversity park is lush and green, home to over 200 species of flora including trees, shrubs, plants and over 120 species of fauna including exotic birds. The nature trails in the park are ideal for brisk morning or evening walks and jogs. The zero pollution park is ideal for nature lovers and cycling enthusiasts.
Location: MG Road
This historical 18th century fort is a major sightseeing attraction in Gurgaon, built in the typical mughal architectural style. Interesting places to see here are Sheesh Mahal which has brilliant mirror work, and Baoli – an amazing octagonal staircase well. Now in ruins, the fort still looks hauntingly beautiful during sunsets and sunrises.
Location: 20 kms from Gurgaon in Farrukhnagar
Visit this spiritual site for positive vibes. Even though the temple is in the middle of the hustle and bustle of the city, upon entering the premises one is welcomed with serene surroundings and tranquil atmosphere.
Location: Opposite Paras Hospital
Museum of Folk and Tribal Art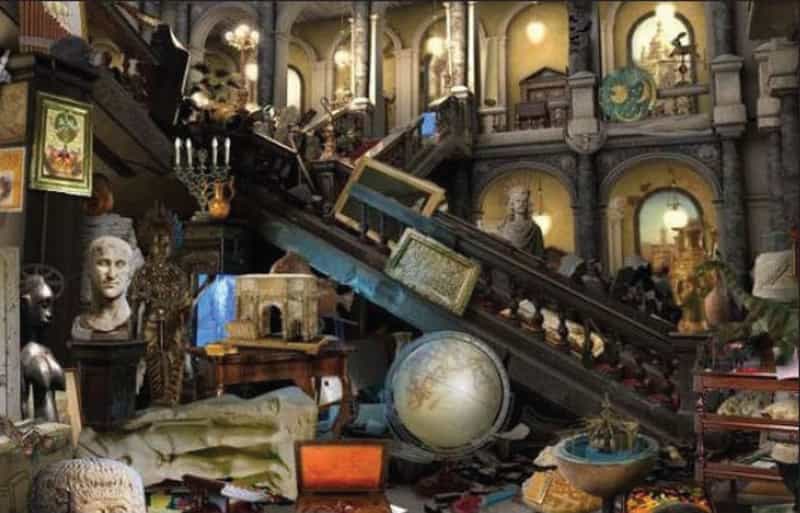 Visit this unique museum for its unique collection of tribal and folk art collection from around the country which is often neglected. Check out artefacts in form of wooden carvings, terracotta art, bronze items, folk toys, masks, tribal jewellery, calico printing, embroidered art and hundreds of beautiful objects made by unknown artisans that are spectacular, rich and breathtakingly beautiful. Highly recommended for all, not just art and history lovers.
Location: Sect 4 Urban Estate
Price: Free for all
Budget Stays in Gurgaon
Gurgaon has top notch hotels and lodgings but as a backpacker, budget hotels in Gurgaon by Treebo should be your first choice as it combines affordability and quality with a well-respected brand name. Treebo rooms are comfortable, with best in class amenities, 24/7 concierge and free breakfast and wi-fi and the tariff starts at Rs 999, ideal for a short budget trip to Gurgaon.
Gurgaon will be a fairly adventurous and enjoyable budget destination for a two-day trip, with a mix of adventure activities and cultural delights.