Colonial Williamsburg is a historical village in Williamsburg, Virginia. It's one of the best historical sites in the country, and it offers a day's-worth of history, restaurants, tours, and beyond. It is a step back into the era of the Revolutionary War, and fans of American history will relish the chance to revisit the beginnings of the United States. The historical village offers adventures for adults and children alike, and it's a great place to bring the entire family. If you're thinking of visiting, take a look at some of these insider tips.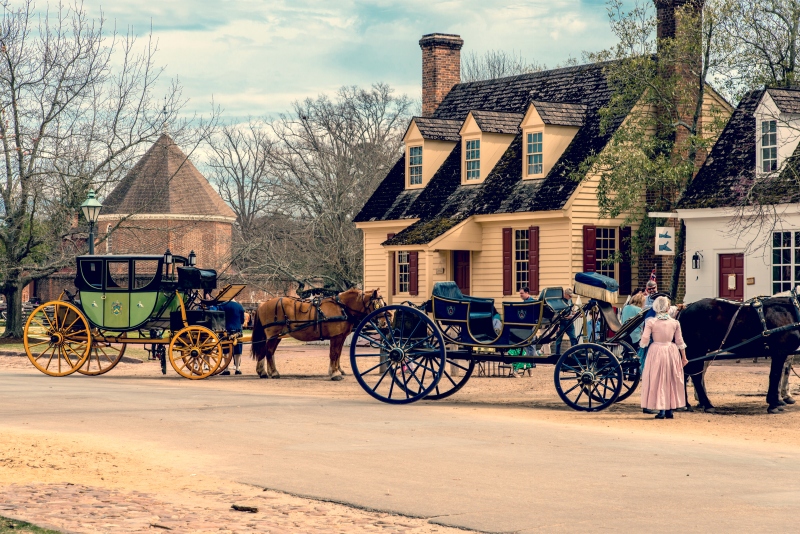 Part of It Is Free
If you want to visit Colonial Williamsburg on a shoestring, you can enjoy many outdoor activities for free. Williamsburg residents often go biking or walking inside of the village, and if you only want to enjoy the restaurants, architecture, and grounds, you can visit without paying for a ticket. If you want to go into the shops, smithies, and homes, however, you'll have to pay for a day pass for everyone. If you're an educator, look out for teacher discounts, but be aware these can only be purchased day-of. For history buffs especially, the price of a day pass is worth it, so decide if you want to pay for a ticket or not.
Be Prepared for a Hot Afternoon
Colonial Williamsburg is an outside-oriented experience, and traversing from location to location requires a lot of walking. If it's a hot summer afternoon, you should dress accordingly and bring plenty of water. Bring hats and sunscreen to avoid sunstroke, and make sure you stay hydrated. On a hot day, you can expect the reenactors to be at a slower pace, since their costumes make the day even hotter for them.
The Food Is Fun, But Restaurants Are Few
There's not a host of restaurants within Colonial Williamsburg, since every restaurant is historically-themed. On a packed day, you might have difficulty getting a seat, and you might wait for upwards of an hour. The restaurants can provide an added experience, since the menu and seating arrangements are unique to the historical site. If you manage to get a seat, you might be seated with several strangers and told to play games together. The food will be also be themed. If you don't think the novelty is worth the wait, however, you can bring food of your own and have a picnic.
Have a Plan For Getting Separated
Colonial Williamsburg is large, and there's a lot to do. While you can make every attempt to keep your kids near you, it's best to visit with everyone's cell phone working. If you get separated, you need to be able to call or text your way back together. If your cell phone breaks, needs a screen replacement or you forget your charger, look for AT&T Stores in Virginia to get the help you need. AT&T can help with your iPhone, Samsung and other mobile devices before you spend an afternoon exploring the Virginia history.