Regardless of the economic situations, mobile devices are still highly sought after products and they should be available in many markets. They are known to very affordable and we should look those that can provide us with the highest degree of capability. When buying mobile devices, it is sensible to choose products with higher flexibility.
As an example, we may choose products that include microSD card slots. This will allow us to insert up to 128GB of additional storage. However, if we choose products with no microSD card due to their exceptional overall quality, it is a good idea to choose variants with at least 32GB of storage.
Smartphones and tablets have their own operating systems. So, if we purchase models with 16GB of internal storage; nearly half of it could already be equipped with operating system and its embedded apps; as well as bloatware provided by manufacturers and carriers. It means that with a device that has 32GB of storage, it is possible that we obtain only 25GB of usable space, or even less than that.
Also, it's very unlikely that we find mobile devices that don't have WiFi capability. However, instead of choosing models with the legacy 802.11b/g/n standard, we should choose the one with 802.11ac. It means that data transfer between devices with similar data support can be performed faster.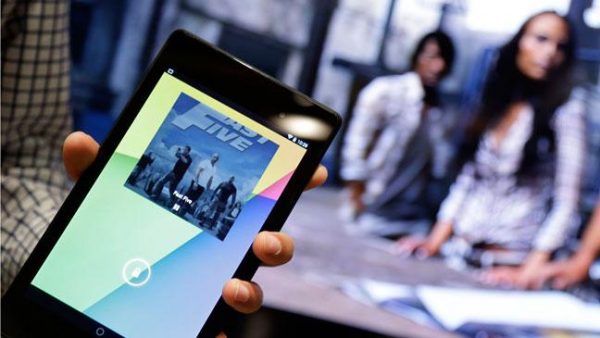 Many mobile devices are equipped with high resolution display, but we should be aware that our eyes are no longer be able to discern differences when the pixel density is already higher than 350 ppi or pixels per inch. It is acceptable to purchase devices with 1080p display; but we should consider whether it's really necessary to purchase those with Quad HD resolution.
Regardless of the pixel density, we should make sure that we have brilliant picture and the display can be viewed from any angle. Higher resolution also means that the processor and GPU will need to work harder to handle so many pixels at acceptable frame rates. It means that mobile devices with high resolution should have outstanding processing power and exceptional graphics performance.
Among the most popular gadgets that we buy are gaming consoles. Other than the usual gaming consoles, we could also purchase devices with motion recognition. Microsoft's Kinect is the leader in this area and it is able to transform our physical movements for direct control. There are other similar devices in the market and some of them are designed as exercise platform. This could provide us with one of kind experience.
Instead of running mindlessly in treadmill, Kinect and other similar gadgets could allow us burn the same amount of calories while allowing greater enjoyment. Sensible gadget users always look for added values in devices that they purchase. This can give them the best bang for their buck. Another example of sensible purchase is mobile printer and this is useful for mobile presentation and marketing purposes. It is a good idea to choose mobile printers with scanning ability, so it will be able to work as copier; by duplicating the document a number of times.