Long term relationships are difficult to maintain. In the beginning, we are able to allow our partners just a small glimpse into our personality, trying to highlight our best qualities.
During these early stages, the time that you spend with your partner is generally quality time–checking out a new restaurant, taking a romantic mini break, etc. When you spend more and more time together however, the true colors of both partners start come out and you will need to work to ensure that you keep the spark in your relationship alive.
Below, are some tips on how to avoid sabotaging your relationship, in order to maintain a happy partnership with your significant other for years to come:
Consider Your Attachment Style
Nobody wants to have a needy partner. Worse, nobody wants to wind up being the needy partner. Everybody acts differently in a relationship, so try to identify what your attachment style is.
Unfortunately for some people, particularly those who experienced loss or abandonment issues early on in life, relationships can bring out their absolute worst qualities–from jealousy, to insecurity, and anger or possessiveness. If you notice that you have a pattern of behaving in this way when you start getting close to someone, address the issue and try to hit it on the head sooner rather than later.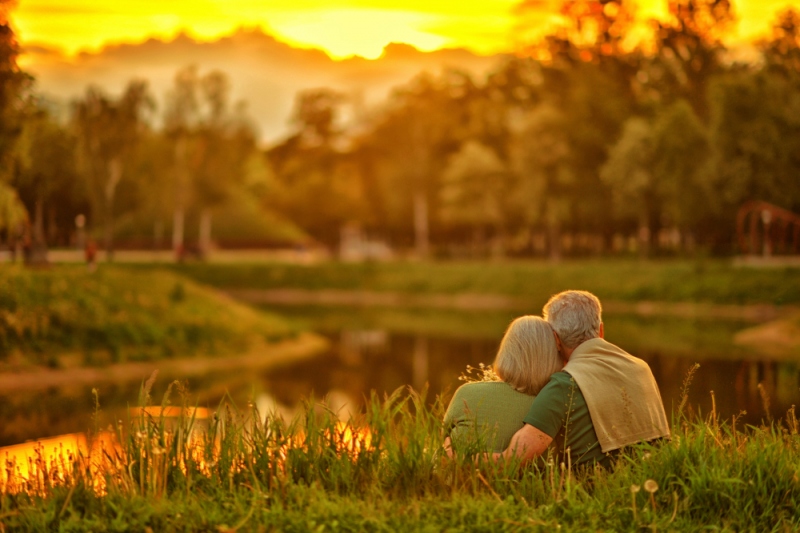 Keep the Spark Alive
Don't fall into that long term relationship slump of getting too comfortable. Nobody wants to wind up as the couple that spends their weekends slouched together on the couch in sweatpants while watching TV.
In the beginning of a relationship, things are exciting and together you are constantly visiting new places and having new shared experiences. This doesn't have to end just because you are in a long term relationship. Keep the spark alive by having date night at least once a week, and try to add a little variety into your bedroom routine.
Consider taking a romantic break at least once a year. By embarking on a luxury vacation to an adults-only resort, you have the chance to rediscover each other again while participating in an array of new and exciting activities. If you're looking for an intimate getaway, be sure you aren't booking your stay at a family-friendly resort. These resorts aren't best for sole relaxation and romance.
Acknowledge the Things That Make You Irritable
A successful relationship is as much about learning about yourself as it is learning about your partner. Being at close quarters, or in frequent contact with someone can easily expose them to your negative traits, so try to be mindful of the things that fill you with incredible irritability.
Ask yourself questions about your reactions such as how the scenario made you feel: What were you afraid of? How likely was it that this would happen? As an example, you might feel furious if your partner seems to be flirting with a store clerk while you are out together. However, was there any actual intent behind the interaction? Are you achieving anything by being angry?
Be Mindful of Your Actions
In a similar vein to acknowledging your triggers, you should also be mindful of the way that you act in your relationship in general. If you've had a bad day at the office, your partner may find themselves inadvertently in the firing line as they are the first person that you lay your furious eyes on upon returning back home.
Be mindful of picking fights, criticizing your partner, or taking things out on your partner when stressed. Try to look for healthier alternatives to take out your stress and frustration such as going for a run, or treating yourself to a little alone time.
Work on Your Communication
Communication is a critical part of any relationship. If you are struggling with handling your emotions in a particular situation or you feel uncertain about the direction that your relationship is heading in, it is better to be transparent and lay everything out on the table for discussion.
If you are apprehensive to discuss things with your partner for fear of causing an argument and you try to bottle up your feelings, no doubt they will all eventually come spilling out. If your partner doesn't know how you are feeling, they can't do anything to help you so it's better to communicate and check in as often as you are able.
Accept it's Okay to Spend Time Apart
The marking of a successful relationship does not always necessarily involve being inseparable and living in each other's pockets. Sure, in the beginning you may feel that there is no better way than to spend your days and weeks gazing lovingly into each other's eyes, but this isn't practical or healthy in the long term.
No matter how much you love a person, it can be overwhelming to be in their presence day in and day out. Spending a day apart from each other allows you to come back to the relationship feeling fresh and rejuvenated. It also gives you plenty of topics for discussion when you do spend time together again.
It Takes Time
No relationship is perfect, and that's perfectly acceptable. Your goal should be to make each other happy, and to truly care about the other person–including their wants and needs.
If you are struggling in your relationship, this doesn't mean it's over. Keep these steps in mind when your relationship gets rocky. If you truly love each other, and are willing to put forth the extra work, your relationship is bound to survive.