With more time at home during lockdowns and avoiding travel to stop the spread of COVID, that means more time staring at all those little things that need sprucing up. Or maybe you're just bored with the look of the interior after spending so many hours inside. Whatever the reason, statistics show that the interior design industry generates $10 billion annually, and the figure in 2021 is on track to be even higher.
If you're one of the many considering a new interior design for your home, the trends for this year might be ideal.
Nostalgia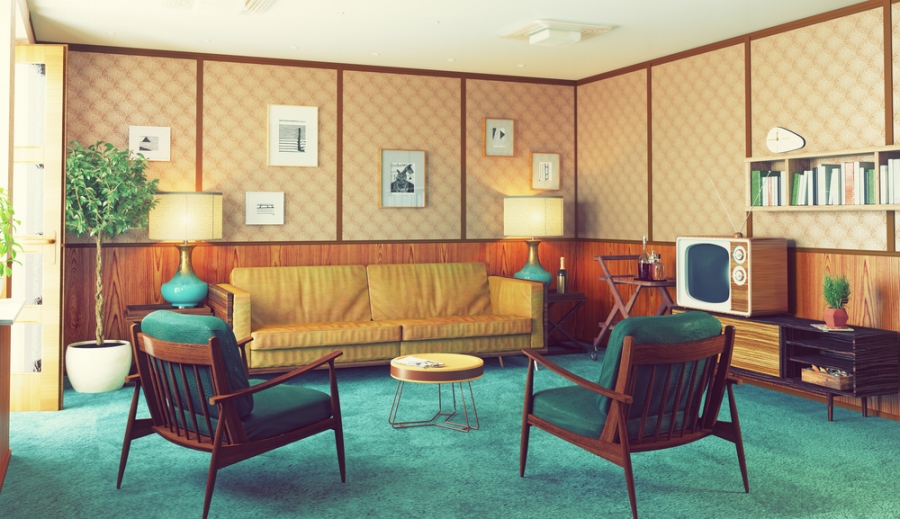 In recent months, in particular, trends show that many are deciding to decorate their homes using a nostalgic touch. For example, interior design trends from the 1980s are starting to resurface, and some experts predict that styles from the '90s will make a comeback. While wicker basket furniture may never return to the way it was three decades ago, we can expect to see a modern blend of these features with some of the more current designs too.
Greenery
In 2020, when people started spending most of their time at home, they began to enjoy more of the basic things in life like baking and decorating. Using plants to add to the look of a home has long been popular, but it's become even more so now. Plants literally breathe life into a space and can even transform the mood of those who are in it. In fact, many studies have shown they can reduce stress and anxiety levels, helping to induce a calming feel while increasing productivity at the same time.
Maximizing Light
In the spirit of improving the mood in your home, bringing in lots of natural light is another great way to do it while also providing a more spacious feel. While simply cleaning your windows can help, if it's in the budget, consider new windows, expanding the openings to increase natural illumination. Choosing bay, bow, or picture windows has the greatest impact. If that's not an option, there are tricks to use that can make the room look brighter, such as changing the paint color. If you paint the ceiling a few shades lighter than the walls, the room will feel brighter and bigger.
Multi-Functional Spaces
Another trend that's been gaining momentum is creating spaces in the home with more than one function. Whether you live in a small apartment or just purchased one of the Albany houses for sale, multifunctional interior design can bring many interesting, innovative solutions that can be incorporated into small living spaces to improve appeal and functionality. For example, beds that can be raised can make a bedroom the perfect place for your office during the day before becoming a place to rest at night.
Earthy Tones
Creating interior spaces based on earthy color schemes is on-trend for 2021. It's part of the "back to basics" mentality, with browns, whites, and other comforting colors, like accents in soft, calming blues and greens, have been shown to make a house more relaxing and peaceful, features that many people are striving for both this year and last year.