Although to treat the patients, hospitals need to have a team of experienced and professional doctors, but the other factor that plays a great role in treating the patients is the infrastructure of the hospital. The infrastructure design of the hospitals plays a crucial role in the safety of the patient. No matter how much money is spend on the infrastructure of the hospital because you cannot renovate the hospital so frequently. Therefore, infrastructure must be kept in mind before building a hospital. The infrastructure of the building should be designed in such a way that it looks attractive, functional and safer for the patients. This is why hospital planning and designing plays a crucial role.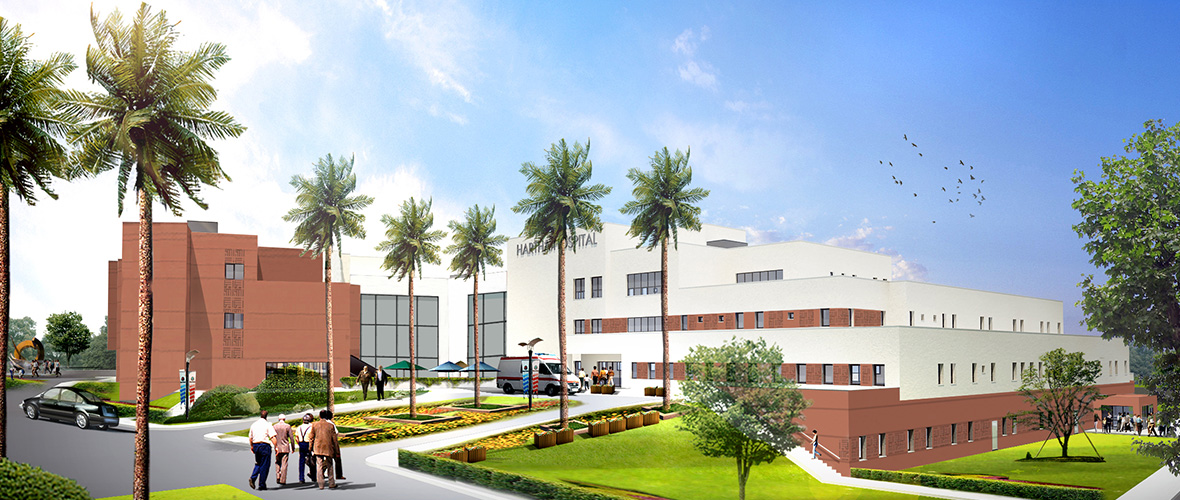 Reasons why hospital planning and designing is important:
A hospital is a place where patients are provided medical treatments or surgeries. So, it is important to design the treatment rooms in such a way that it looks spacious and could store all the instruments required for the treatment. A hospital should always look organized.
The rooms where a patient stay should have adequate space and all the equipment should be kept at proper place so that patient could easily reach that equipment. The space for documentation near to patient's bed must also be adequate and organized so that physicians may find the documentation easily.
How to do Hospital Facility Planning:
To offer the better facilities to the patients, a team should be assigned and responsibility should be given to every member of the team. Various people might be required for facility planning like engineers, interior designers, architects, medical planners, landscape designer.
Lots of things that might sound minor, but in actual plays a major role and all such things need to be planned such as parking area for staff and patients, emergency entry gate, main entry, clinical area, common hall, patient area, etc.
It should always be kept in mind during hospital facility planning that there are numerous people who might have been suffering from different problems. So, arrangements should be done according to every type of problem.
The industry standards must be followed when doing hospital planning for bed space, operation theaters, consultation and investigation rooms, etc.
The environment of the hospital must be positive for the people present in the hospital. As people usually feel stressed for their relative or friend who has been suffering from some disease. Therefore, during the designing of the hospital, it should be kept in that mind that there should be some worship area, positive quotes on the wall, positive wall hangings in the hospital so as to keep people strengthened.
A hospital should always have a canteen with adequate space fir sitting so that people who come with patients could have something to eat,
The waiting area for the patient should be designed in such a way that a patient could relax properly if he or she has to wait for a long time for the treatment process.
Patients usually prefer to get treatment from the hospital that has a quality infrastructure in terms of safety and management. So, if you are looking for hospital designing and planning service provider, then you must choose Mediance Healthcare that has a team of professional facility planner, architects, engineers that is known for doing hospital planning and designing-in accordance with the national and international accreditation standards.