Most art connoisseurs or even "regular people" would probably tell you that buying commercial art is the way to go if you're looking to spruce up your home with tasteful pieces. To be honest, this is probably the most immediately "impressive" option, but it's certainly not the only one and not necessarily the best. Depending on what you're looking for, buying commercial art can be difficult on a budget. Thankfully, there's no reason to break the bank to get high quality pieces for your home. A great alternative option is canvas prints. These are high quality customizable pieces that have plenty of advantages over other options.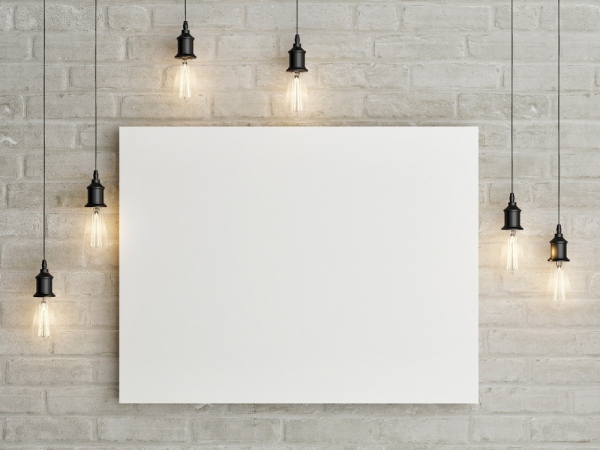 What are canvas prints?
Canvas prints are images printed from an inkjet printer onto canvas material. These days, canvas is typically made of cotton or polyester. The big difference between the two materials is how they affect the quality of the print's color. Polyester prints tend to have sharper and more vivid colors at the expense of not lasting as long, while color seeps into the longer lasting cotton prints. Which one is "better" is really just a matter of taste.
Displaying canvas prints
There are two common options for displaying canvas prints: gallery wrapping or framing. Gallery wrapping is a technique where the canvas is stretched around the outer bars of its support frame and secured to it. Framing a canvas print is done similarly to how you would frame a large photograph or print on paper.
The most commonly mentioned benefit to gallery wrapping is that it is the cheaper of the two options. It's also easier to ship, as the canvas can simply be rolled up in a tube. Visually, an advantage over framing is that the art can be seen from all angles, emphasizing its presence in a room.
As for the benefits of framing, probably the most notable is that it inherently raises the value of the work for potential buyers down the line. It can also add a uniform look to a group of works if you're trying to establish a theme.
Advantages of canvas prints
One of the biggest advantages of canvas prints over commercial art is the degree of customization. It can be hard to find commercial art that matches your personal taste or that goes with other decorations in your home. With canvas prints, you can use any photo you desire or even print your own custom artwork. There's also the option to edit any canvas for enhanced effects.
Canvas prints can also look more pleasing than other displays because of the freedom available. Canvas prints can be printed in high quality at any size, something that isn't really possible with paper prints. The print also has a textured quality making them look near identical to original paintings.
Naturally, the pricing is another big advantage for canvas prints. Commercial art pieces can easily cost hundreds of dollars, but it's possible to get a high quality canvas print for as low as $5.00 with the right deals.
Canvas prints, especially when gallery wrapped, also have the advantage of weighing less than traditional framed pieces. This makes them easier to move and rearrange, and dropping them is less of a risk than it is with frames.
Maintaining canvas prints
Regardless of what kind of art you decorate your home with, it will get dusty over time, and you will have to clean it. This can be risky with certain pieces, as you might accidentally smudge colors or have any number of other accidents. Luckily, canvas prints are very easy to maintain. They have a water-resistant protective coating, so they can simply be wiped down with a damp cloth with no worries of damaging the print.
With so many advantages offered at a cheap price, canvas prints should be one of the top considerations for anyone desiring an improved look for their home.