When it comes to updating your fall and winter wardrobe, cashmere should be your go-to fabric. Not only is it super soft and comfortable, it's extremely lightweight compared to other scratchy and heavy winter clothes. Cashmere has become a lot more affordable, so while it might feel like an indulgence, you can still save your money for more important things…or more clothes! Keep reading for ten chic ways to refresh your wardrobe with cashmere.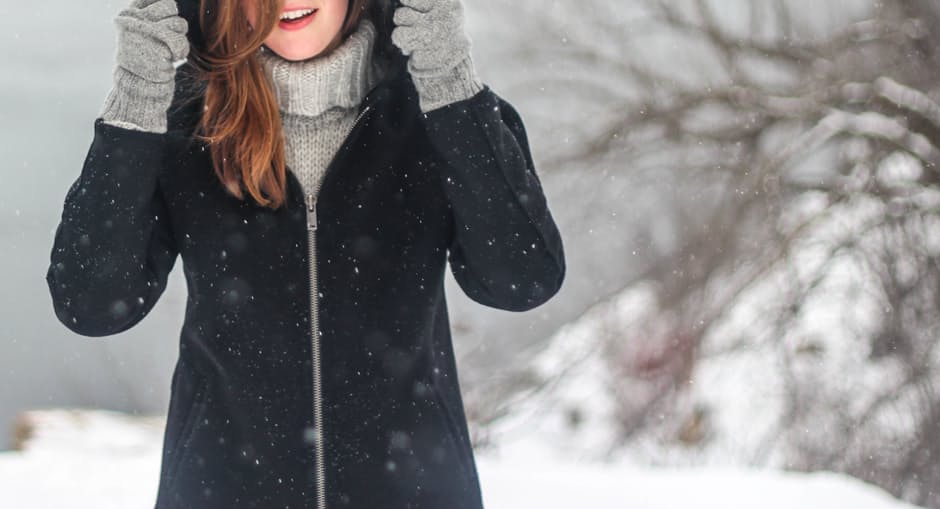 Sweater
A cashmere sweater is such a classic that you might have even inherited one or two from your grandmother. Cashmere sweaters are so luxurious and have always been seen as the height of class and sophistication. Modernise a classic, fitted cashmere sweater by pairing a neutral shade with extra wide-legged trousers and heels.
   Sweater Dress
Why stop at a sweater, when you can envelope your entire body in cashmere? Sweater dresses are the perfect winter outfit, and the cashmere only makes them even more cozy to wear. Finish your look with wool tights and simple booties for a stylish but comfortable winter ensemble.
   Coat
An interesting new trend for winter is cashmere coats: they're insanely elegant and a touch glamorous, and just so, so soft. Get yours in a structured shape so that the soft material doesn't end up looking like a housecoat, and stick to greys and blacks to avoid catastrophic stains or pulls.
   Scarf
Avoid scratchy wool scarves and get yourself a deliciously soft cashmere scarf for winter. A scarf is much more budget friendly than other cashmere items, so you don't have to blow the budget to get a taste of luxury. Cashmere scarves are also made for men, so go ahead and treat your boo this winter.
   Poncho
They say fashion is like a merry-go-round, and nothing proves it more than the fact that ponchos are somehow back in style. However, there are worse trends than essentially wrapping a blanket around yourself in public, so embrace the temporary return of the poncho by getting one in cashmere and pairing it with leggings and boots. I guarantee, you will be the coziest of all.
   Gloves
Protect your dainty lady fingers from the rough elements by encasing them in cashmere to make you feel fancy on a budget. Your hands will look so graceful in the delicate material and you'll feel like they're floating on thin air. Have I mentioned cashmere is great?!
   Short-Sleeved Sweater
A super chic alternative to classic sweaters is the short-sleeved sweater. Pair it with a retro, A-line skirt and pumps for a vintage look that is so flattering to most shapes.
   Tights
Cashmere tights are the ultimate in luxury. Your legs will feel like they're cushioned by clouds as you go about your day. Pair dark grey tights with a lighter grey sweater dress for a trendy, but comfy look.
   Socks
Another secret luxury item is the cashmere socks. The next time you're lounging at your significant other's house, swap the ratty PJs for shorts, a tee, and oversized cashmere socks that crawl up your legs, and watch him drool.
  Pants
Okay, so cashmere pants might look an awful lot like lounge-wear, but you can dress them up simply by pairing them with mules and a blazer. You'll look stylish and put-together, while basically wearing the world's best sweatpants. Win!