Look at the thermometer: the showings are attractive! Nevertheless, Ponta Delgada cannot boast with attractive and well-conditioned beaches. The best beaches are situated about 5 kilometers far from the city. They are clean, well-equipped, offering to enjoy the impressive nature and green volcanic island. The nearest of them is Praia das Melicias. If you want to have active leisure, you should pay attention to the local dive and serf centers, or yacht-club. It is more than 100 years! You can hire a boat or go to one-day voyage, following by experienced captain.
So, the men are going to conquer the Atlantic Ocean. The women are offered to relax in the SPA center: volcanic mud, thermal pools, Jacuzzi, massage. Finally, if you want to swim somewhere, but you do not want to go far, you may always visit the city pool. To make your rest perfect and enjoyable, try to book a hotel in the beach territory.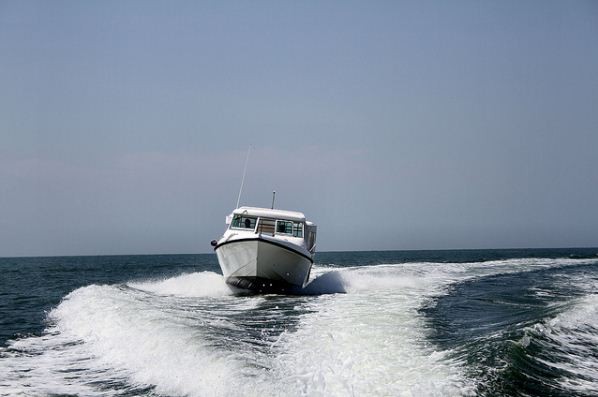 Apartamentos 3 Praias
You can get to the beach just in 2 minutes! The modern apartments are situated in Ponta Delgada, 7 kilometers far from the city center and 40 meters close to the beach. What a paradox! The guests are offered to live in apartments, equipped with two bedrooms, living room, dining zone, cozy sofas and modern TV. There is a conditioner and cute bathroom in the room. The windows go to the ocean! Try to book a suit with balcony.
Let's speak about kitchen. It is equipped with all necessary modern technic in case you have a strong desire to cook on your own. Otherwise, there are many interesting restaurants in the city. Never miss your chance to try Portuguese cuisine.
Vivenda Da Praia
The hotel is small, but luxury. It is situated in the beautiful villa, optimized for 8 rooms. The guests are offered to swim in a swimming pool, use well-organized kitchen and free Wi-Fi. There is a comfortable resting zone in a villa and green terrace. Free parking is a pleasant bonus for everyone.
Milicias Beach House
The popular beach house lies in Ponta Delgada, far enough from the airport. This is a big house, for 9 suits with an amazing view from the suit window. The guests use free Wi-Fi, big kitchen, cable TV and separate bathroom. There is a special proposal – you may hire a car in the hotel or airport and go in the teeth of the wind. Do you like golf? This region is attractive for golf lovers. Try yourself in horse riding or snorkeling. The popular city sights are not very far from the hotel.
Atlantic Home Azores
You can get to the beach just in 4 minutes. The guest house Atlantic lies in the center of the city, close to the shore. The guests are traditionally offered to use free Wi-Fi and admiring beauty around. There are 6 suits, organized with 1 bed, and room for three. Speaking about the room conveniences, they are standard: big TV, modernly-equipped kitchen, ocean views and high mountains landscapes from the window. What is more, there is a small shopping center in the building. It is traditionally full of interesting shops, restaurants and supermarkets. Have a nice rest!
There is a small harbor, 10 minutes walking. You can hire a boat to travel from one Azores Island to another. The hotel territory is a perfect place for playing golf, windsurfing, cycling. The hotel is situated far from the airport, about 5 kilometers. It is not a problem for experience tourists – you should rent car in the airport.
Azores Villas Sun Villa
This is a not big villa, comfortably organized with big balcony, air conditioner, free Wi-Fi. It is just 6 kilometers far from the airport. The guests are offered to use dining zone, kitchen, towels and bed sheets. You can also rent a bicycle and go to meet nature. The hotel territory is popular to go snorkeling. What about the city sights? Are they easy-to-get? It is really not far from the famous city gates, abbey. The places to go diving or fishing are near at hand. Actually, beach hotels are mostly optimized for active leisure, giving you a competent support. The villa optimized for 4 persons!
Sweet Blue House
The guest house Sweet Blue boasts with its big swimming pool and water attractions. This is also the best place to go water sports. The suits are organized with TV, living zone, coffee machine and tea set. The stylish bathroom is in your full disposal. Traditionally, the hairdryer and bathroom cosmetics are available. It is not a secret that Wi-Fi and reception are always at free access. The hotel kindly offers to go in sport and active leisure, including windsurfing and horse riding. The car rental service is also available. Do you need the experienced instructor? You can hire a professional help right here, in the hotel.
To get maximum from your journey, try to avoid big crowds and useless days. You can easily do it by hiring a car in Ponta Delgada. It is very easy to do this online and climb behind the wheel just on arrival. Of course, you must have your driving license and credit card number. As you can see, the easiest way of travelling in Azores is car driving, cycling or boating. Do not waste your time for public transport, just get into your car and meet new adventures. The free parking is available for all respected beach hotels.
Where to stay in Azores? The biggest island of Azores is Sao Miguel. It is called the green and beautiful. What a beautiful nature you meet: green forests, volcanoes, ocean waves, mountains and fresh salty air. This is the best place for water sports and relaxation – two-in-one. Looking for something modern and convenient, you are welcomed in Ponta Delgada. If you are aimed to stay along, try to find a place in one of many fishing villages, situated along the beach line close to the ocean. If you want to forget about the civilization blessing – go to the sandy beaches of Santa Maria.