Kids love to veer towards shiny, flashy clothing with their favorite superhero on the front or a neon monster truck, but that's not always the look you want for them. While you might want your boy to look proper and smart in matching ensembles, you could be fighting a losing battle. Striking a compromise is important, and these eight tips will help you figure out how to help your boy pick great casual clothes without taking the reins completely.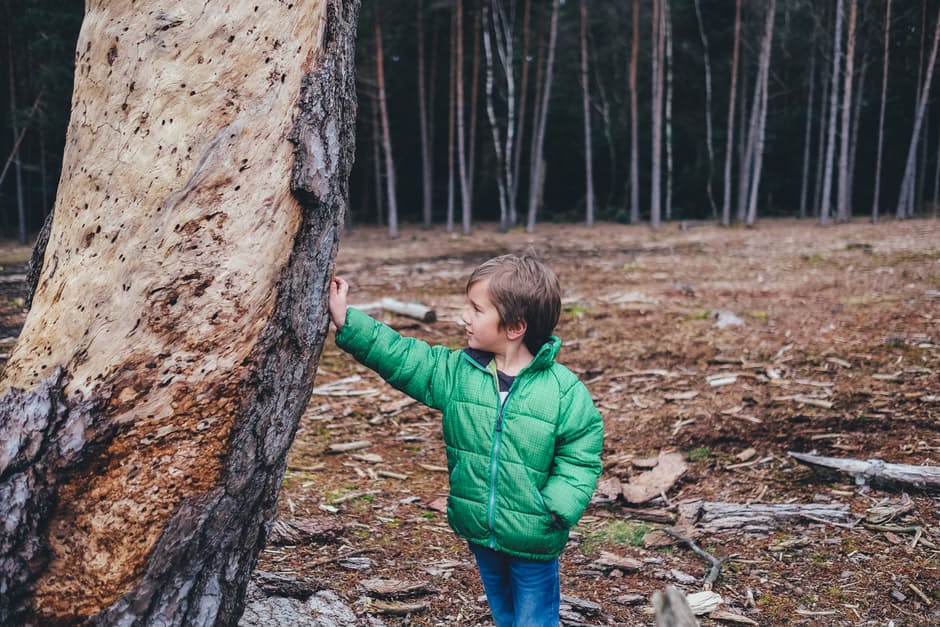 We all know boys can be a little finicky about what they put on their body; if it doesn't feel right, there's nothing you can do to make him wear it. Taking the time to make sure your boy feels comfortable in the clothes he picks out (meaning he actually has to try them on) is well worth the effort, and will pay off when his new clothes aren't collecting dust in the back of the closet.
Casual clothes should be comfortable and breathable so that your little guy feels his best. Fabrics like cotton blends and polyester will keep him cool and sweat-free in the summer months; during winter, steer him away from heavy materials like wool, which will only weigh him down.
Somehow, mud, dirt, and blood seems to find their way onto boys clothing no matter where they are or what they're doing. Help your guy pick out clothing that will outlast his little adventures, so that you're not clothes shopping every three months. Jeans are great for surviving grass stains and food spills, and polyester blends will help liquids bounce off.
Most boys could care less about what they wear, so they're unlikely to change clothes based on the event they're going to. Helping your boy pick out versatile clothing that's easy to mix and match in the brutal hours of dawn will make both your lives so much easier.
If you've ever witnessed your boy lying upside down and sideways on the couch at the same time, then you know the importance of clothing that's easy to move around in. Finding clothing that's as flexible as he is isn't easy, but Just Jack has you covered: they offer fantastic shirts and sweaters with a little more wiggle room under the arms, and shorts that are cut with enough room to bend, squat, and roll around.
He might be growing like a bean sprout, but he's still your little boy. Keep him youthful in bright, happy hues like green, yellow, orange and blue for as long as he'll wear them. He'll turn into a surly, black-clad teenager all too fast.
The best clothing tip you can give your little guy is teaching him to dress in layers. It'll serve him well his entire life, so get him started early. Pairing a thick sweater with a lightweight polo shirt is a great way to keep him comfortable no matter the weather.
Whatever your boy's style is, encourage it. Let him know it's a wonderful thing to have his own taste in clothing, even if it's not what you would choose. Helping him form his opinions at an early age will help him grow into a man you'll be proud of!