For a keen driver, the journey is part of what makes a trip enjoyable. Whether it is the open air feeling of a convertible coupe or a comfortable, roomy SUV, the vehicle driven on a road trip can enhance a vacation experience. Travelers seeking the excitement of the winding roads in France, or maybe Italy, are going to want something sleek, but definitely sporty. Conversely, those traversing rugged roads and having to cope with the snows of Canada, or sandy tracks in warmer climes, are going to need something more substantial than the average sports utility vehicle (SUV). For this reason, choosy travelers select the choicest car models for their road trips. Fortunately, this year's manufacturers offer consumers some outstanding vehicles for the 2017-2018 season.
Major considerations for the seasoned long-distance driver include mileage, luggage space, and comfort. Among the myriad of vehicles to choose from, one can easily trade quality for price, which is not necessarily a good idea. Fortunately, car buyers have many options from which to choose this year.
Best of the Best for Mileage in 2017/18
Some of the most economic cars regarding fuel consumption are also eco-friendly. Heading up the list is the hatchback Hyundai Ioniq with both plug-in hybrid and electric models. The electric version is completely battery-powered with a range of 124 miles. The hybrid version offers 55 mpg. With seats made from eco-friendly materials, both models are roomy and comfortable. Another good, but more expensive, choice would be the BMW 5 Series. Made for European motorways, this series boasts 70 mpg, so a motorist could drive from mainland Europe to London without stopping for fuel.
Best of the Best for Winding and Rugged Landscapes in 2017/18
Those who live for adventure would love the Jaguar F-Pace. This car can power through snow and loves rough roads. While the vehicle is a smaller SUV, it is roomy enough to transport the trappings of sporting or adventure enthusiasts.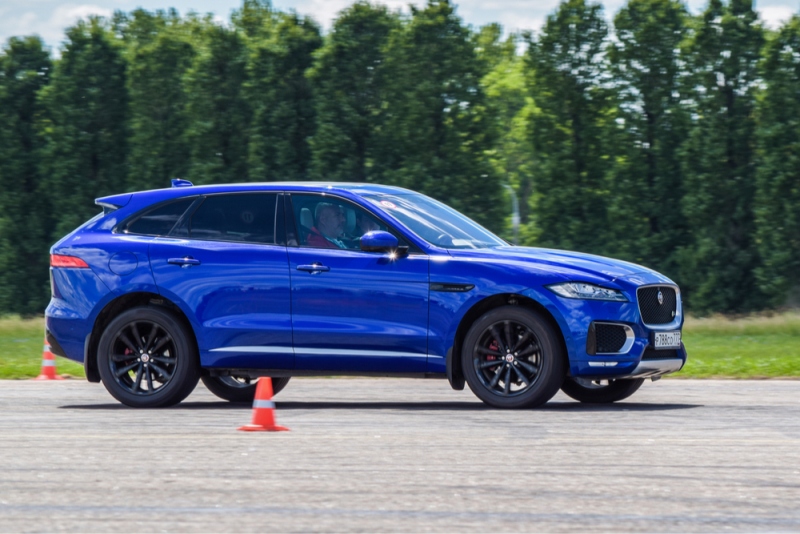 Also notable is the Ford Raptor Supercrew, which can traverse mud, rock, snow terrains, or a combination of the three. It is not an SUV so travelers sacrifice in passenger room what they get in cargo space and versatility. Described as a practical impractical truck, the four-wheel drive, ten-speed system makes this truck a monster on the road.
For those who want to just get in the car and ride, ride, ride, the sporty Alfa Romeo Giula is engineered for the would-be race car driver. Drivers can ride with the windows down and the music blaring as the 505 horsepower from the V6 engine, with its two turbochargers, swiftly pushes the car along the winding roads it loves.
Best of the Best in Comfort for 2017/18

For a huge amount of money, those seeking the ultimate in luxury can purchase the Bentley Bentayga, also a SUV. With a myriad of choices where veneers and leather colors are concerned, the car offers much in terms of indulgence. Two infotainment tablets rest in the back of the front seat headrests making the internet accessible by rear seat passengers.
Finding the Steal and Sealing the Deal

Research, research, and research some more. When shopping for a vehicle, car buyers should first research before going to the dealership. Today, so many sites exist that can assist consumers with not just finding a car, but finding the most appropriate for a buyer's needs and lifestyle. Check the different sites for high and low dollar values in preparation for making the deal. Also, do not rely on just dealership opportunities, look for cars being sold by private sellers. Some of the best steals can be found through sell-by-owner deals.
Seek credit pre-approvals. Getting pre-approved for a loan is probably one of the best ways to budget for a car because pre-approvals help qualify consumers for an amount they can actually afford to spend.
Look at numerous sources of funding. If seeking a car loan in Ontario, research several different institutions to get the best interest rate. Autoloans.ca, in addition to other funding sources, can help steer car buyers toward affordable, flexible loan options.
While roadtripping can be an exciting, enjoyable experience, finding an appropriate car to make a trip can be aggravating, not to mention exhausting. The key to a successful search is to look for a car that is appropriate for your lifestyle. Finding an appropriate vehicle that is comfortable, has great economy, with a lot of space at the right price is road tripper's heaven.