In the event video games are a part of your life or they will be soon, it is important to have the right setup at home.
That said you want to be sure you have a good environment to play in. Not having such a setting can lead your gaming experiences to be less than great.
With that in mind, what do you need to do to have the ultimate in gaming times moving ahead?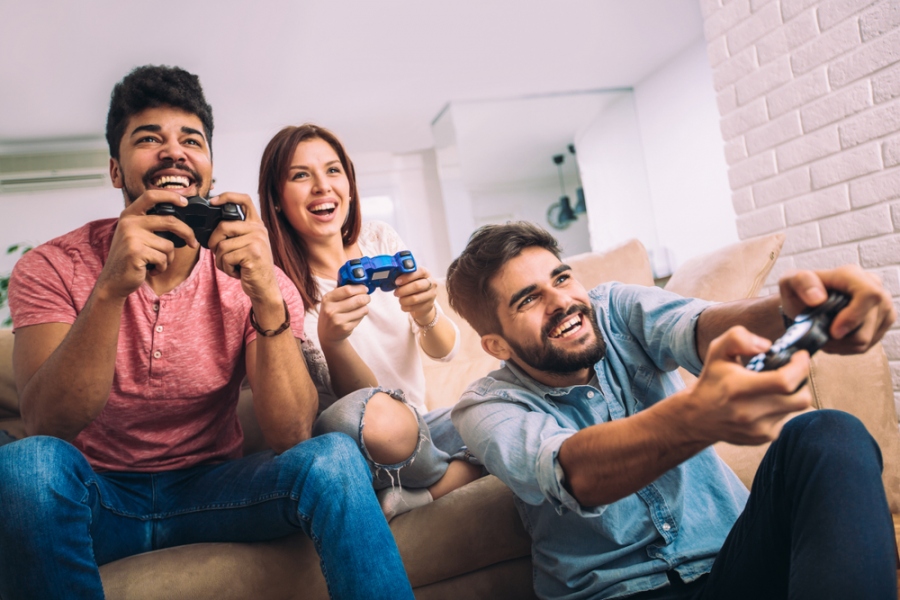 Right Setting Will Make Your Gaming Times Fun
According to a report from techrepublic.com, the average gamer spends close to eight and half hours a week playing.
Now, whether you surpass that or fall short, you want to do all you can to have the right setting and gaming equipment.
When it comes to the setup at home, look for the following:
Plenty of space in a room – Having plenty of room at home to play is important. The last thing you want or need is being in an environment that is small and clustered. If one or both of those things occur, your gaming time can be a disappointment.
Lighting matters too – Don't forget the importance of having good lighting. Having subpar lighting can lead to strain on your eyes among other things. You can look at buying special gaming lamps to help illuminate the action.
Temperature controls – If you plan to play for long stretches of time, be sure you have a comfortable temp. That allows you to avoid being too hot or cold for extended periods of play.
When coming up with the right setting, you can head to that part of the home and know gaming fun is close by.
Make Sure You Have All the Equipment and Accessories
Even when you have come up with what you feel to be the best spot in the home to play, there is of course more to do.
Do your best to have the right equipment and accessories at your disposal. This will make playing more fun and you will get more out of video gaming to begin with.
So, if buying equipment and accessories now to start play or you need to replace some items, shop around.
Whether it is gaming keyboards you need to review to headsets and more, do some comparisons.
Yes, price is likely important to you. That said so too should be the quality of the product, recommendations experts would give it and so on.
Once you have all your video game equipment in place, make sure you take care of it from day one.
In the event you do not care for equipment and related accessories, you can end up having to replace some or much of it.
If you have young children and/or animals, make sure they do not view your equipment and accessories as toys.
When your home is set up for gaming fun and you have all the equipment and accessories, it is game on.