If you haven't already fallen in love with bodysuits and playsuits, you're about to. This flexible trend can take you from spring to fall without missing a beat. No matter the occasion, these outfits have you covered. Whether you're heading to the mall, getting ready for a girl's night, or getting ready for date night, you can grab a playsuit or bodysuit and be ready in a snap—just add accessories!

Best of all, this style is flattering for all shapes. Seriously. Anything you need a little help tucking away can be done with the right playsuit. Literally every shape and color is out there; not ready to show off your arms? Check out this long sleeved tie-waist shirt playsuit. Comfortable, but flattering with a flexible waistline.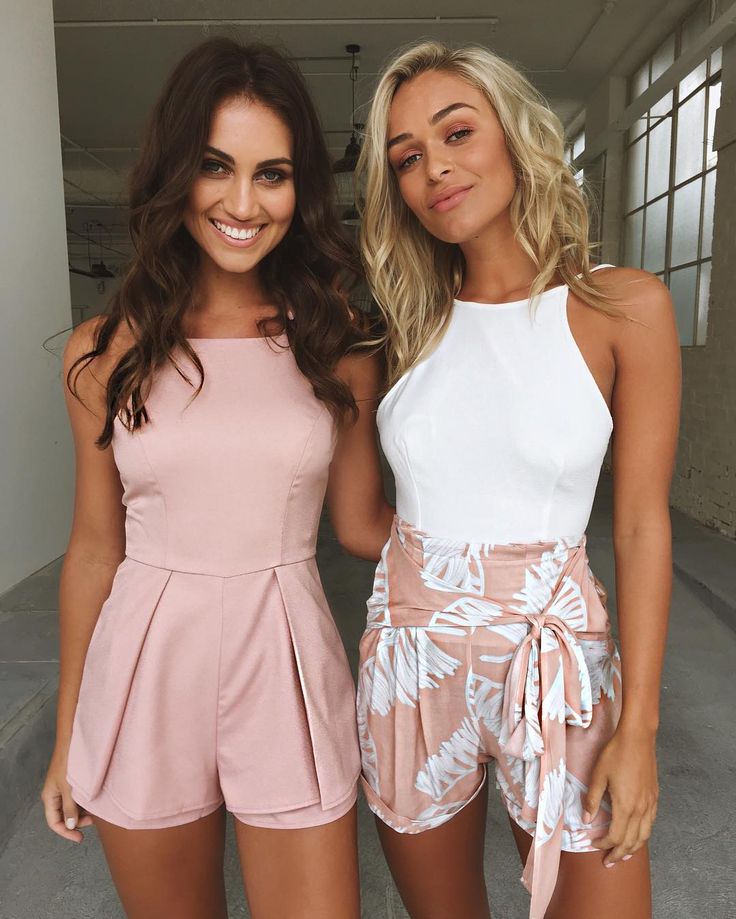 Or maybe you want to shake up your look; these colourful and textured playsuits won't disappoint! Pick out a lacy one to feel super feminine, or make a statement in bold stripes and a risqué neckline. Whether you're a fashionista who loves how versatile this trend is, or whether you just love the simplicity of throwing on one piece to make an entire outfit, there's no arguing: playsuits are minimal fuss but HIGH impact. These pieces are easier than dresses, but arguably sexier! See this little navy number if you're not convinced.

Playsuits can be entire outfits in one; dress it up with heels and flashy earrings, or play it down with comfy sandals. You can be ready in minutes, especially with a printed playsuit; it's enough of a statement on its own! If you're feeling a little more creative with your outfit, you need to make bodysuits one of your wardrobe staples. They can pretty much be paired with anything—pants, skirts, shorts, activewear, and more. This single piece will get you a lot of bang for your buck; you can wear it through all four seasons with a bit (or a lot!) of layering. Check out this black lacy number that can take you from day to night. It looks adorable tucked into shorts, but could easily transition you to girl's night by matching it with a faux leather skirt and boots.

For those who want to look stylish at yoga, or even just relax around the house in something cute and comfy, bodysuits are what you need. We love these retro dance-inspired bodysuits that will make you feel sexy, yet comfortable.  The best part is, they are more than affordable. Everyone can make these body-hugging pieces work for them, no matter your size, shape or budget. Achieve a slim and seamless silhouette without ever worrying that your dance moves will crease your outfit, or worse, come untucked during downward-facing dog.
Convinced yet? You should be. The comeback trend of bodysuits and playsuits is a game-changer: do yourself a favor and make them a style staple.