The home of Lord Jagannath, Puri is a town of religious importance. Many tourists visit this temple every year. There is a long queue of devotees all through the season. The Puri state in Odisha is very well known for its natural beaches and scenic beauty. It is located on the east coast of India, it lies in the coastal belt. The cultural heritage of Odisha is well known all over the world, and it has been over three thousand year that it has been in the limelight. Hotel Bangalaxmi Puri is one of the ideal places for the travellers to stay.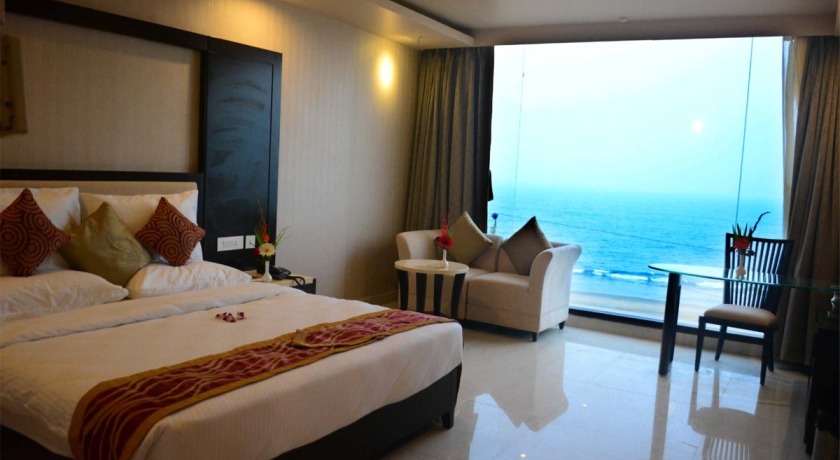 Puri is a district which is located in the coastal plains of Odisha and it is well known all over the world for its famous temple, Jagannath Temple. For the delight of the tourists, Puri is known for its picturesque beaches. It is one of the oldest city in Odisha. The modern Puri town is a well-known destination for the tourists all over the world. Bhubaneshwar, Konark and Puri form the golden triangle of the Odisha tourism. Biju Pattanaik Airport in Bhubaneshwar is almost 65 km away from Puri.
Some of the Famous Temples of Odisha are:
Jagannath Temple- Jagannath Temple is located in Puri district of Odisha. This temple is dedicated of Lord Jagannath who is believed to be a form of lord Vishnu. Visiting this temple will give you utmost satisfaction from within. Here you could obtain the maha prashad of this temple, which is known as Abhada. Here you should be aware of the priests who promise you of some daily rituals and ask you form unnecessary money from you. It is also suggested that you can also hire guide for the entire tour.
Sri Lokanath Temple- It is the second most popular temple located in Puri. It is dedicated to lord Shiva. It is believed that the lingo in this temple is established by Lord Rama himself. It is located at the outskirt of the town, Puri and it is 3 km. Away from the main temple. This temple is very beautifully made and it attracts tourists all over the world.
Sun Temple- This is also widely known as Konark Temple, located in the Konark district of Odisha. It is one among the UNESCO World Heritage Site. Many tourists visit Sun Temple although the year, despite the season. This temple is also known as Black Pagoda and it is very well known all over the world for its beautiful architecture and stone carving.
These are some of the beautiful and majestic temples of Odisha. They are a pride for Odisha tourism. If you are planning a trip to Odisha, make sure that you stay at Hotel Bangalaxmi Puri. It is one of the most affordable and lavish hotels of Puri. There you could get all the basic amenities. There you will also be served with typical Odisha cuisine and you will definitely love it as they are mouth watering and lip smacking.