Gift-giving is both a thrilling and nerve-wracking exercise. Things really ramp up during the holiday season, which seems to start immediately after Halloween, if not before. On Nov. 1, you'll see Christmas trees and wrapping paper in the same store aisle as the discount Halloween candy. The TV ads are ubiquitous as well, as most viewers can't turn on their favorite sitcom or sporting event without seeing commercials for diamonds, cars, electronics, casinos, and more.
So which person is at the top of your holiday gift list? For many, the obvious answer is their partner or spouse. It doesn't matter if you've been together six months or twenty years. You still want to see that special someone's eyes light up when they open the gift you got them. To accomplish that, it helps to think a bit outside the norm.
Romantic getaways
Things are nice. We all need things to get by. But experiences are also a fantastic way for the two of you to bond. Something like concert tickets or a couples massage could be the way to go, but if you have the budget, feel free to go even bigger. Winter can hard on the mind, especially if you live in the type of climate where the sun seems to vanish entirely for months on end. If that's the case, imagine how happy your beloved will be when you present them with a beach house reservation on the coast of Florida. Instead of shoveling snow off your driveway, you and your sweetheart can relax on the beach in warm weather for a few days.
We all need to escape sometimes. A major airline has even built an entire ad campaign around the "Wanna get away?" slogan. A vacation to Florida is a splendid way to reconnect with your significant other in a climate made for romance.
Plant a garden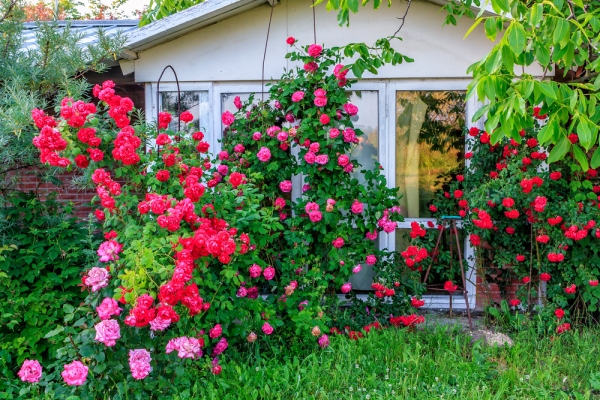 There's something symbolically powerful about a garden. Planting a seed and waiting for it to grow into something beautiful is a good metaphor for how most of us approach relationships. After all, most seeds won't grow without a little water, sunlight, and love. If your significant other has a green thumb, then give them something to plant this holiday season. Even if they can't put it in the ground until it's a bit warmer, they'll be moved by your gesture and look forward to watching the plant take root and grow with you. If they love a particular kind of flower that does well in your region, you can seek out that. If they prefer to grow fruits and vegetables, find a few of their favorites. Either way, they'll appreciate all the time and effort you put into finding the perfect seeds for their garden. Regardless of if the garden has ten plants or one hundred plants, it'll be nice to have a section of it that reminds the two of you just how far you've come together. Starting a garden is like starting a relationship: it takes a leap of faith, but when it works, the results are spectacular.