You probably thought online shopping couldn't get much more thorough. The mere existence of sites like Amazon, Ebay, and even Craigslist has long made us feel like we can buy just about anything we need on the Internet. Sometimes we have to go pick it up afterwards, but often we can buy something and have it sent directly to us! And yes – in a few years we may even be receiving shipments from drones.
But the truth of the matter is that even in a world used to this sort of convenience, online shopping has improved and expanded in ways most of us probably never would have imagined even a few years ago. We can buy larger, more important things that you can't necessarily find on one of the sites listed above, and we can also pay for convenient services that just haven't existed online in the past.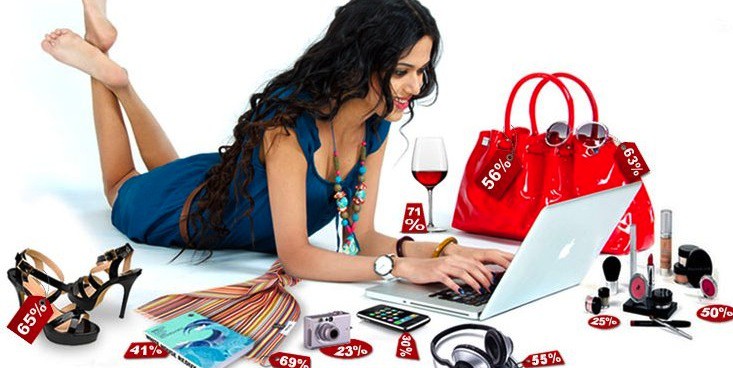 These are just some of the developments we've seen.
To begin with, you can actually shop for transportation online – as in, you can shop for your own vehicles with which to transport yourself. And that doesn't just mean you can search through the digital catalogues of nearby car dealerships. You can actually fully buy a car online, and for that matter you can go beyond this sort of everyday vehicle. You can also find boats for sale, searching with filters for make and model, year of production, size, etc. It's pretty amazing, really. If there's any sort of vehicle you don't have that you could use, you can do far more than search through options on the Internet. You can actually make the purchase.
Not to be outdone by cars and boats and the like, homes and condos are easier than ever to shop for online as well. Again, sifting through options in this arena is nothing new. But the options have improved, and purchasing has gotten easier. Find Our Pad, a Seattle-based search site in this area, demonstrates just how clean the process can be, with filters for city, county, neighborhood, and then more specific things like bed and bath numbers and price range. People can use tools like these to find the ideal home or condo these days, and then actually start the purchasing process right there at their computer screens.
Moving away from major life purchases and toward everyday needs, it's also astounding how much there is to buy online that we never really knew we were missing. For instance, basic personal accessories have become trendy online shopping items, largely through offering discounts. You've likely heard of things like daily contacts, shaving tools, and even day-to-day outfits being offered by new, subscription-based services that essentially take the hassle out of shopping. You can now sign up for these services and expect that things like new razor blades, contact supplies, and even boxes of clothing will be shipped to you regularly, right when you need them.
Delving even more into personal needs, you can also have meals sent to you with a few quick clicks online. One way to do it is through the numerous subscription models that actually send you fresh ingredients and recipes. However, Postmates shows that it's also easy enough to have takeout delivered right to your home – even if it's not from a restaurant that typically does delivery. You can simply find a restaurant, access the menu, pick what you want, and expect it to show up. Incidentally, the same site will also sell some shopping items that have nothing to do with food.
Really, it's the convenience that's expanded and improved. Even with online stores that seemed to sell any products we could possibly ever need, most of us never imagined being able to use these kinds of services online.